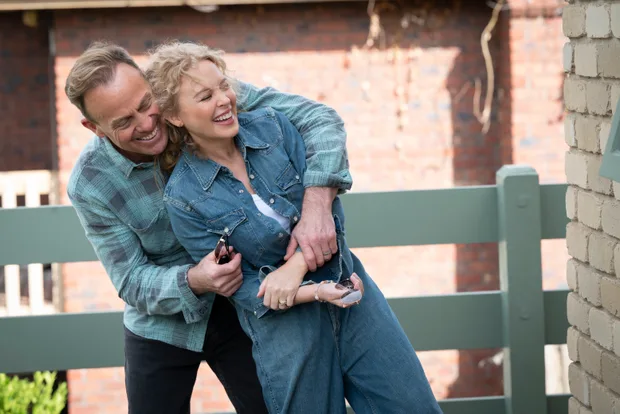 On the final episode of Neighbours, which aired last Friday, Margot Robbie, Guy Pearce, and other soap opera alumnus made surprise appearances. However, some viewers were disappointed that Charlene and Scott, played by Kylie Minogue and Jason Donovan, didn't interact much.
In response to criticism of the sequence, Neighbours' executive producer Jason Herbison said that timing was the key.
Herbison told TV Tonight that the pair were only supposed to have a "minor presence" on the show in order to avoid "overshadowing" the other actors.
"We always talked about making a short appearance with Jason and Kylie," he remarked. "They didn't want to make the finale about them or overwhelm the current cast.
"Additionally, we shot their scenes before I had finished writing the episode, so anything we captured had to work with that.
"I hate to see Kylie receiving any criticism because, on that particular day, she was nothing short of fantastic."
Along with Guy Pearce returning as Mike Young, who at last met his ex-girlfriend Jane Harris, Natalie Imbruglia and Holly Valance reprised their roles as Beth Brennan and Felicity Scully, respectively, in the Neighbours finale (Annie Jones).
However, several sequences had to be removed from the final episode. According to screenplay writer Shane Isheev, one such scene involved Melanie (Lucinda Cowden) and Callum (Morgan Baker) following Melanie's marriage to Toadie.