Since Fan Favorite Tim Franklin waved his goodbye to his role as Colby Thorne's cop at Home And Away last week, the tributes from his co-stars were coming quick and thick.
Patrick O'Connor, who plays Dean, gushed that he "loved him like a brother," while Georgie Parker, who portrays Roo, expressed her affection for Tim as she said goodbye to him.
But it was a post in particular from a former co-star that made Tim very emotional.
Sarah Roberts, who plays Willow—a character who taunted Colby for murder, leading him to end up behind bars and leave Summer Bay for good—wrote a long post paying tribute to Tim.
"Yeh, yeah, I'm a rodent, I'm a snake! PARY (first self-racist joke of the day with bonus emoji… I win! Suck it Tim!) …" Sarah wrote alongside a snapshot of their hugging characters. "What an absolute joy it has been to work with you over the last three years!
You excited me to get my a** outta bed every morning, I loved slapping you in the face before the scenes… and during the scenes (**regardless of the mood of the scene**), copying your jumping before taking, diving in the hard things, eating/drinking everything you've eaten because you know me too well…
"I miss working with you, but I'm so glad that I can still keep you out of my kitchen window! "
"Tim Franklin, the Colby to my Thorne, the Massaman to my coconut rice, the pad to my Thai. I'm never going to forget the years we shared. Ever, ever. Well done to my mate, I'm so excited for your next outing! Your Vindi Approach"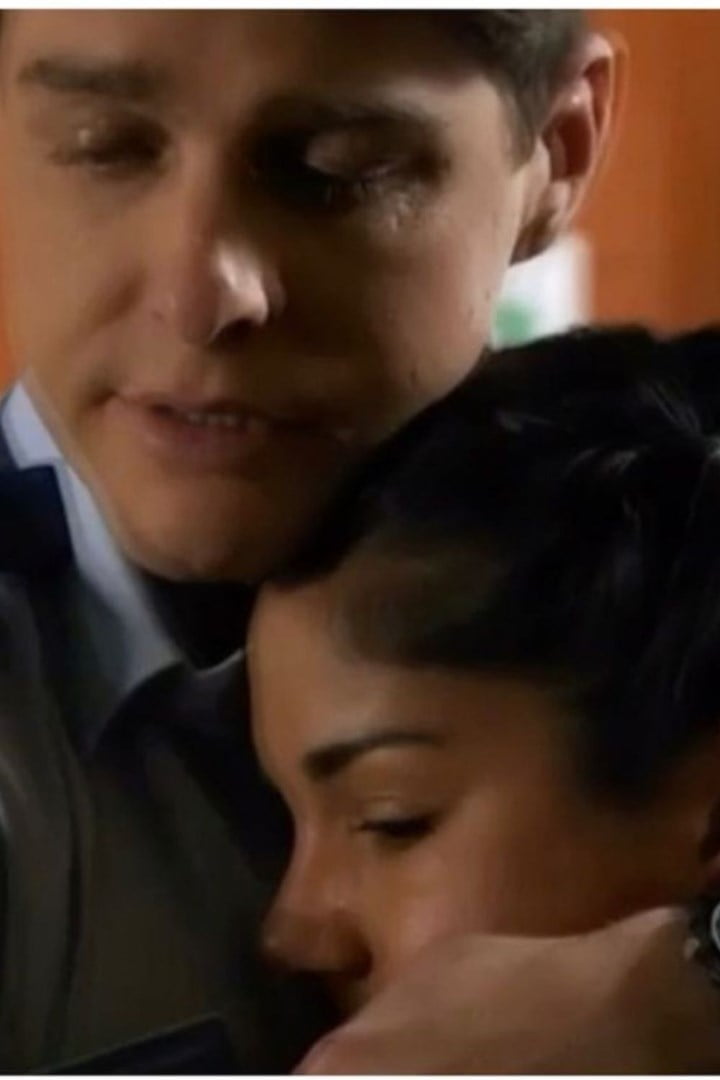 In response to a sweet personalized post, a clearly touched Tim responded, "This one has given me a chance. Love so much of Sarah! You will probably see you tomorrow:)"
Last week, Tim's three-year stay as Colby came to an end as his character was dragged into solitary confinement after being imprisoned for murder.
Talking to Now To Love about his departure last week, Tim admitted that he wasn't the one he had originally imagined.
"I was really shocked, I was really surprised, you know, surprised that it wasn't going to be a death to be honest with me," Tim confessed.
"I've been trying to persuade [the writers] for a long time, like, I've been trying to get the guns out. But when I read it, I really liked it; it's a perfect little bit of an end for Colby. At some point, he needed to pay the price."