Sophie Dillman of Home and Away has acknowledged that playing a pregnant role with her real-life partner Patrick O'Connor is "very odd."
The soap opera's current plot centres around Ziggy's pregnancy, and the actors portray the beloved couple Ziggy Astoni and Dean Thompson.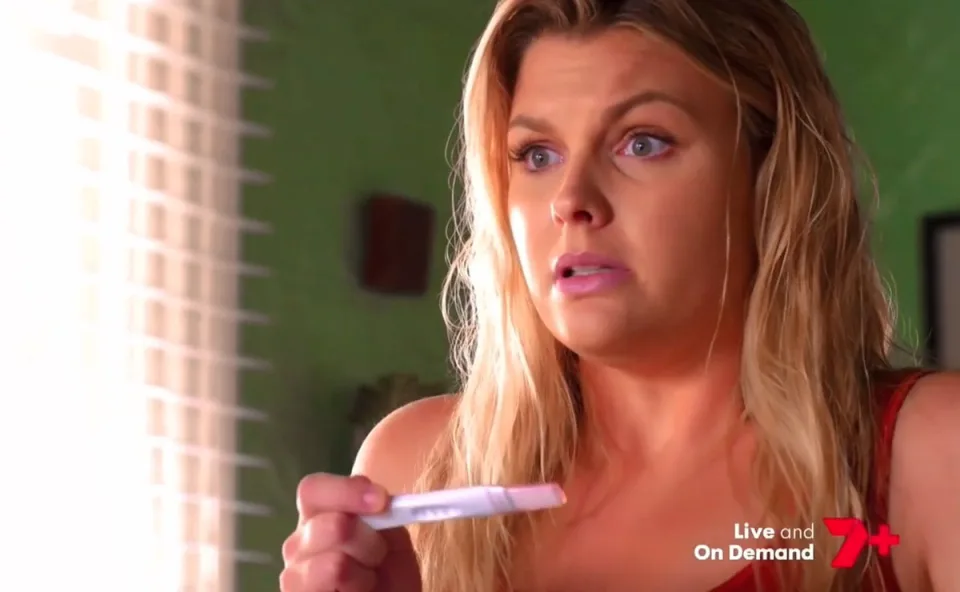 Sophie discussed how'scary' it has been to go through the motions of pregnancy with Patrick in an exclusive interview with Yahoo Lifestyle.
She confides, "Talking about pregnancy and having children with your partner who is your partner in real life and on set is incredibly awkward.
Although the couple has talked about having kids, they do not currently have any children.
She acknowledges that going through significant pregnancy milestones with her real-life boyfriend by her side has been difficult.
"All of a sudden, thoughts and sensations such as, Oh My God, what if We Actually Have a Baby? come into it. Is this the process? I'm scared, will you be scared? "Am I supposed to be this sick?" she asks.
Her character's pregnancy has been difficult so far, resulting in arguments with Dean and a hasty trip to the hospital after breathing some harmful solvents at Summer Bay Auto.
Prior to the surprise pregnancy, Sophie reveals that Ziggy was on an entirely different course, admitting that she was initially "petrified." The on-screen couple appears to have overcome any concerns and is eager to meet their unborn child.
The actress claims that although the narrative is "wonderful" and features "quite normal pregnancy symptoms," playing a pregnant role has been "strange."
"I believe that until you have truly experienced [pregnancy symptoms], you cannot adequately think about them. But since I'm pretending to have them, I now have to consider it," she chuckles.
It's very strange, but it's also very enjoyable. Playing a pregnant woman with mood swings, nausea, and food cravings was a tonne of fun.
Plans for Sophie's child
This occurs after the celebrity disclosed that she has endometriosis, a persistent ailment.
Jam Rodriguez, the nurse manager at City Fertility, claims that the condition may "reduce a probability of spontaneous conception."
In spite of her desire for children in the future, she is not placing any pressure on herself right now.
I'm not going to worry about having kids or my fertility until I'm ready, or [am] properly considering having a child, which I haven't done yet, she said.
She stated, "[I don't want to] spend all those years worrying about [becoming pregnant] and maybe I can't even have a baby."
The actress added that she has been honest about any potential fertility issues with Patrick and all of her past boyfriends. She wants to make things simpler for others even if it's not an easy subject to have.
For some individuals, having those talks can be quite frightening, but there are now so many alternatives for fertility, like fertility treatments, IVF, adoption, and it's not nearly as frightening when you talk about it more, Sophie continued.