On UK television the following week, Naomi, a newbie, fulfils Nikau Parata's worst nightmares by making a move on him.
The lifeguard at Summer Bay made friends with Naomi after saving her sister on the sand, but he has always been concerned about the possibility of making a bad impression on her.
Bella Nixon recently moved away to take up a position in New York for a few months, but the two are still together through a distance relationship.
In the programmes airing on Channel 5 the following week, Naomi gets dressed up to accompany Nikau as he gets ready to attend an awards ceremony where he would be receiving a bravery award.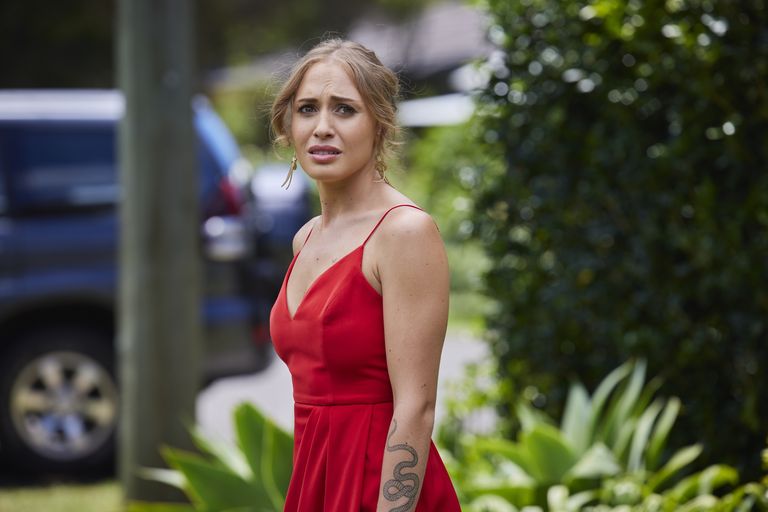 Nikau decides to withdraw at the last minute because he is anxious about having to give a speech at the event and despises the idea of being the centre of attention.
Nikau feels even worse about this decision because John Palmer and Alf Stewart have put a lot of time and effort into Nikau's lifeguard career.
Naomi concentrates her energies on attempting to cheer up Nikau, so she enumerates all the reasons why he is fantastic.
Momentarily moved, Naomi gives Nikau a kiss. Naomi feels humiliated after witnessing his terrified reaction and leaves.
While pursuing Naomi, Nikau tells her that he has a girlfriend and inquires as to if she is confused.
Nikau must be the one who is confused, Naomi responds. She wonders if their bond is really that strong and wonders where Bella is.
Later, a tenacious Naomi informs Nikau that there is an obvious spark between them after refusing to give up on him.
Naomi contends that if Nikau didn't insist on Bella's homecoming, they might be able to have something special. When Naomi makes direct remarks, Nikau takes offence and tells her he will never want to see her again.
Nikau later opens up to his uncle Tane about the incident, admitting that he may have sent Naomi conflicting signals but didn't mean to.
Nikau wishes Bella was here to set things right, but there doesn't appear to be a simple solution.