Mackenzie (Emily Weir) is enraged following PK's (Ryan Johnson) poker night, which concluded in the wealthy gambler luring her to his hotel for the night by stating she owed all of the poker players money and the only way to repay him was to sleep with him.
Mackenzie is eager for vengeance now that she knows she was duped, and she and Felicity (Jacqui Purvis) devise a scheme to get Salt out of debt while also taking down PK. They'll throw another poker night, but Mackenzie will keep the profits and use them to pay off Salt's obligations, rather than giving them to PK.
She strikes up a discussion with PK, telling him that she'll be hosting another VIP poker night and that he may keep the buy-in money. PK, on the other hand, says he'll be hosting the night and pocket all of the proceeds. Mackenzie has had enough of his arrogance and has told him to leave Salt.
Later, while Mack and Felicity rethink their strategy, Nathan (Ryan Panizza) enters and informs Mack that he has to meet with him. He tells her that she must do whatever PK wants because she is in danger — he is in charge of everyone. Mackenzie, on the other hand, does not believe him; it is evident that he is working with PK, and he must leave.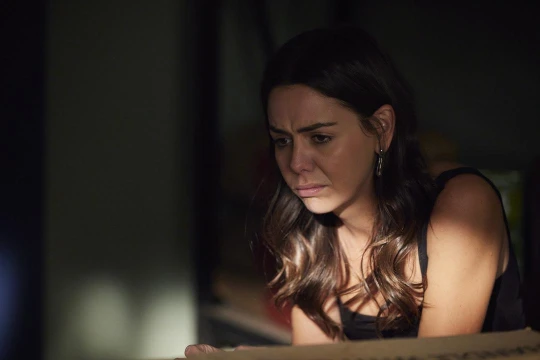 A couple of tough men burst in as Mackenzie closes Salt for the night with Dean (Patrick O'Connor) standing by. Mack says they're closed because he mistook them for customers. The men, on the other hand, swiftly demonstrate their true intentions by destroying the restaurant, brandishing a knife, and holding Mackenzie and Dean hostage…