Earlier this month, Colby Throne, a dishonoured Summer Bay officer, was dragged into solitary confinement for what would be his last appearance at Home and Abroad. Now, the actor Tim Franklin has opened up about why he's not going to come back to the show.
Three years later, 29-year-old Tim Franklin said farewell to one of Australia's favourite soaps.
Once the prison cell doors had slammed shut, so did Colby's chance of reappearing on the show. The former cop cut off his ties with Bella's sister and killed a fellow prisoner as well. In other words, all the signs point to a definite break from the film.
And that definitely seems to be the case with Tim himself.
Speaking to the News Agency, the actor confessed that he felt it was time for his storey to come to an end.
"Everything is possible in the Home and Away universe. Colby should always come back, and the plot sounds like it's a blast to play.
"I'm experiencing a combination of emotions. Yes, I'm sad I'm not going to play Colby anymore, but I also feel like his storey has to come to that end, and I've had a blast playing it all out."
Tim admitted that "he's going to miss putting on the police uniform" as well as all the "life-long mates" he's made during his time in the Bay.
Despite acknowledging his Home & Away fate, the actor acknowledged that he was still surprised by the way he was written off.
Speaking exclusively, Tim clarified that his last soap scene wasn't quite how he had expected it to be.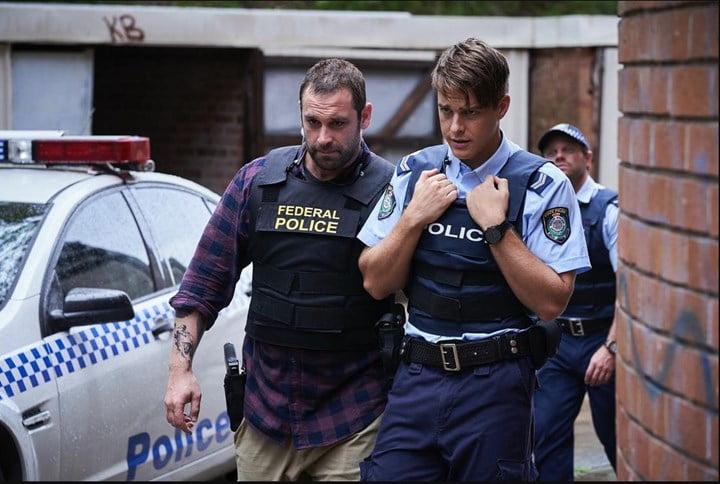 "I was really shocked, I was really surprised, you know, surprised that it wasn't going to be a death to be honest with me," Tim admits.
"For a long time, I've been trying to persuade [the writers], like, I want to go out with guns blazing."
But when I read it, I really liked it; it's a perfect little bit of an end for Colby. At some point, he needed to pay the price."
It looks like it's the end of Colby at Home & Away. But, as Tim says, there is a probability of some return in the Bay.