After battling with Neve's (Sophie Bloom) presence in their apartment, Mackenzie (Emily Weir) has given Logan (Harley Bonner) an ultimatum: he must pick between her and his ex. Logan placed Neve into a motel — and opted to accompany her – so her plan backfired.
Mackenzie bumps across Logan a few days later while picking up takeout for himself and Neve. Logan says he misses Mackenzie during their awkward talk, but he can't give up on Neve until she embraces her PTSD.
Mackenzie realises she's been struck by the fact that her lover has chosen another woman over her, and she leaves him to it. Dean (Patrick O'Connor) is up in Salt, trying to figure out what's wrong with his sister when he finds Logan's betrayal.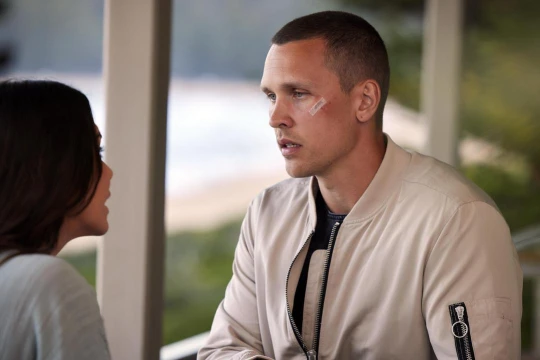 Dean takes matters into his own hands and marches up to the motel himself, enraged by Mackenzie's indifference. When Logan answers the door, he punches him in the face, telling him – 'I told you not to hurt her,' he says as he lies on the floor.
When Mackenzie learns what Dean did, she is horrified, but he is unrepentant, claiming that he was sticking up for her and that she should do the same. However, when Mackenzie arrives at the hotel room to fight for her relationship, she discovers Logan and Neve kissing on the couch…