Justin brings them closer together unintentionally.
Spoilers Alert for UK viewers.
Home and Away airs next week on UK screens at the start of Tane Parata and Ziggy Astoni's new love storyline.
After some choice words from Justin Morgan push them to consider their feelings for each other, Tane (Ethan Browne) and Ziggy (Sophie Dillman) give in to temptation.
The scenes on Channel 5 next week see Justin (James Stewart) receive an unwelcome call from the police, who announce that the garage has been part of an ongoing criminal investigation.
It turns out that on a burner phone belonging to a dodgy guy who was pulled over in a stolen vehicle, the specifics of the garage have been identified.
Police search the garage and find nothing, but Justin still needs Ziggy's answers about what happened during his work break.
Soon, Tane steps in and takes full responsibility, admitting that he used the garage to store stolen gear and that Ziggy had nothing to do with it.
Despite this, Justin is also unimpressed by the decision of Ziggy to cover for Tane and gives her a hard time about her misplaced allegiances.
By making comparisons to Ziggy's past relationship with Dean Thompson, Justin also makes the conversation intimate.
Ziggy is upset about this, telling Justin that he should not speculate on her love life and make false allegations about anything about which he knows nothing.
Later, at Salt, Ziggy sees Tane and complains to him about what Justin had said before.
Both argue that implying that they like each other is absurd, but we soon see them tearing off each other's clothes in Tane's bedroom in the Parata building. After all, it looks like Justin was right.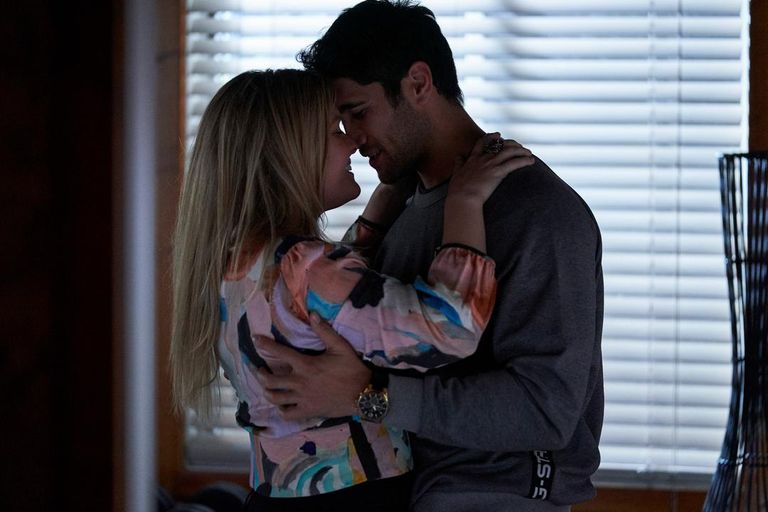 Home and Away broadcasts these scenes on Channel 5  February 17 and 18