But can Felicity overcome her problems?
Tane and Felicity in Home and Away are about to get a surprise marriage proposal, and love is in the air in Summer Bay. However, things may not turn out well for the couple.
Tane decides to go big with his proposal plan and sets up a date by the lighthouse to ask the woman to marry him. He also decides to invite many of their closest friends and family members to be there.
Tane has the best of intentions, but he fails to take into account the recent struggles Felicity has faced or whether now is the ideal time to make such a significant decision.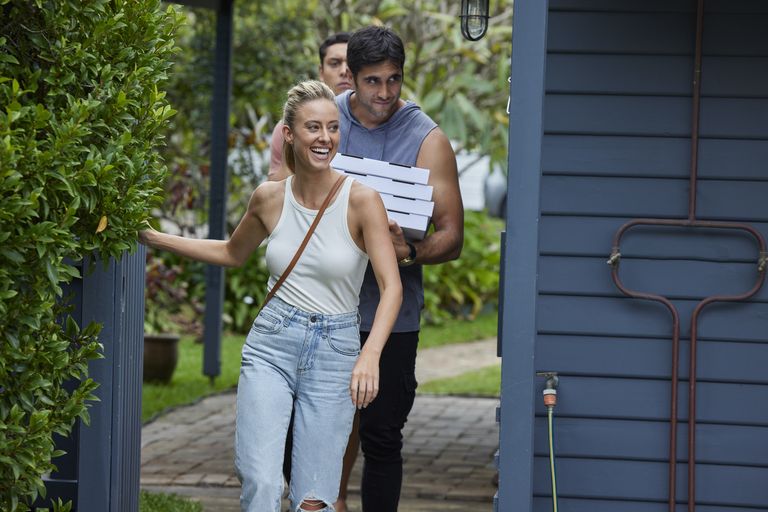 According to actor Jacqui Purvis, "Flick feels Tane is just being extra-sweet because things have been super-tough recently with Cash." And because of how preoccupied she is with it all, she doesn't give it any thought.
The actress said, "She doesn't expect it at all when Tane pops the question. It comes as a huge shock.
Felicity has a history of having trouble with the idea of committing to someone, which is one of the challenges Tane encounters in trying to convince her to support the idea of marriage.
"One of Flick's major worries is commitment. The idea of losing someone she loves makes her sick to her stomach. Flick therefore believes that to commit is to permit loss to occur "Purvis elucidated.
Can she overcome her fear, take the risk, and come to the realisation that sometimes taking a chance even when there is a chance of losing something is worthwhile?
However, it appears that Felicity will need to act swiftly because Tane has gone over and above to make the moment perfect, even enlisting Lyric to play them a song as it unfolds.
Will Felicity say yes to Tane, and even if she does, will their union be blessed with happiness?