On Home and Away, Nikau Parata, his girlfriend Bella, and their friends Ryder and Chloe have been abducted by an unknown gang!
On Home and Away, Nikau Parata's (Kawakawa Fox-Reo) and Bella Nixon's (Courtney Miller) BIG night out has not gone as expected.
Ryder Jackson (Lukas Radovich) and Chloe Anderson (Sam Barrett), Nikau's and Bella's colleagues, have been abducted!
The scared friends have no idea WHO or WHY they are being followed.
Nikau, Bella, Ryder, and Chloe spent the night in a shipping container.
The next morning, however, they soon discover who is responsible for their disappearance…
In the meantime, Ari Parata (Rob Kipa-Williams) attempts to make amends with his ex-girlfriend Mia Anderson (Anna Samson).
Mia is hesitant to get romantically involved with Ari once more.
Particularly because he recently ended his relationship with Mackenzie Booth (Emily Weir)!
Ari and Mia, on the other hand, can't deny that they have unresolved feelings for each other.
Mia finds herself back in Ari's arms when he flips on the charm… and then back to bed!
In other areas of the Bay, Justin Morgan (James Stewart) and Leah Patterson (Ada Nicodemou) are having trouble finding a home.
Justin and Leah believe they've discovered their ideal home.
Tori (Penny McNamee), Justin's girlfriend, is less optimistic about the property and expresses her displeasure!
As Tori attempts to persuade Justin not to make an offer on the property, Leah becomes irritated with Tori's intrusion.
Will Tori's boyfriend, Christian Green (Ditch Davey), find a diplomatic way to tell Tori to mind her own business before there's a major family repercussion?
Ari and his brother Tane (Ethan Browne) are also in for a rude awakening.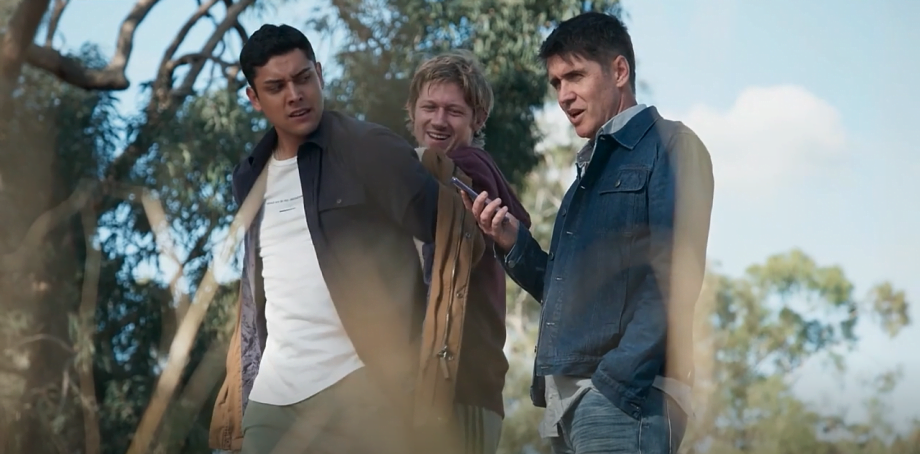 Tane gets an unwelcome call from Paul, the gang's leader (Jack Finsterer).
Tane and Ari soon figure out that Paul and his gang are to blame for Nikau and his friends' disappearance!
But, in exchange for the release of all four children, what does the gang want?