Christie Hayes, who starred in Home and Away and Neighbours, has married her husband Justin Coombes-Pearce.
On Wednesday, May 12, the happy couple married and posted photos of their wedding on Instagram.
Christie captioned her picture, "The One Where We Eloped." The happiest return starting day of my life was when I married the love of my life. #married #OuiDeux
The one where we eloped, Justin wrote… I can't help laughing now that I've married my soulmate.
Justin proposed to Christie on New Year's Eve of 2019, Christie previously told New Idea.
In its execution, it was easy. There was a lovely atmosphere of champagne, cheese and chocolate-covered strawberries. She remembered it as she'd ever got the most thoughtful and exquisite treat.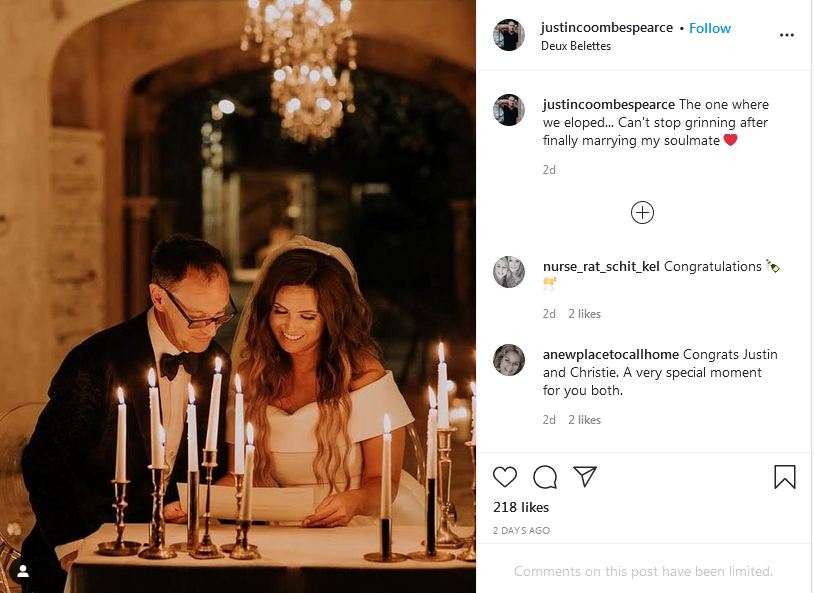 Christie is best known for her role as Kirsty Sutherland in Home and Away, which she played from 2000 to 2009. In 2019, she appeared in Neighbours as Ebony Buttrose, Pierce Greyson's fiancée, as a guest character.
She said of joining the Erinsborough soap, "I was beyond excited and cried when I found out I had the part, because I love acting.
It's the most professional experience I've ever had in television, and I look forwards to playing my character every day.