In Neighbours, Nicolette (Charlotte Chimes) is on a mission and nothing will stop her, but does she realise the magnitude of her actions?
Nic is convinced she's on to something with Glen (Richard Huggett) and is ready to blow the case wide open. She travels to Mallacoota, armed with the name of Glen's ex-girlfriend. She discovers that Glen used to be acquainted with a woman named Kiri who had a daughter named Kiri. Nic is ecstatic with her discovery and chooses to tell Paul Robinson about it (Stefan Dennis).
Paul is ecstatic to learn this and rushes over to John Wong to put pressure on him. John gives in under duress and tells Paul what he wants. Bingo. Paul is prepared to seize this opportunity.
Glen fathered Kiri, it's no longer a secret. Kiri is the most startled of all the characters, and she rushes into Chloe's (April Rose Pengilly) arms for comfort. Nicolette is to blame for the destruction, but she refuses to accept responsibility, which annoys everyone. With his loved ones, Paul is also not the flavour of the month.
Glen, on the other hand, takes the brunt of the blow.
Kiri tries to connect with her mother Barbara in the hopes of getting some answers, but nothing can take away the feeling of betrayal. Glen emerges from his cocoon to check on her, and the two have a serious conversation.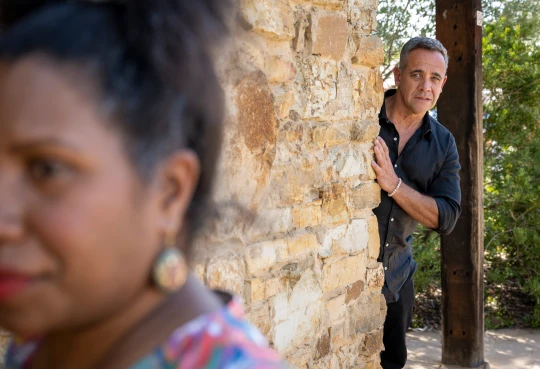 Kiri is then confronted with yet more truth: it was Terese who spoke with her father Alan and caused the rift in her family. She apologises to Glen after realising he is not guilty. She, on the other hand, isn't ready to let him off the hook just yet.
Kiri is so ashamed of the harm she has caused Alan that she refuses to accompany her mother as she attempts to salvage her marriage. Is this a chance for her and Glen to rekindle their relationship?
Scenes will begin airing on Channel 5 on Monday, May 9th.