Kate Ritchie and Tim Blackwell looked upbeat as they arrived to Sydney's Enmore Theatre on Friday to show support for their radio co-host Joel Creasey.
Kate, 43, couldn't stop smiling as she joined Tim, 40, for Joel's 'Basic AF' stand-up act, looking stunning in a black shift dress and ankle boots.
The three co-host the Kate, Tim, and Joel Show on Nova FM and are frequently seen out and about.
Kate looked stunning for the evening, with her brown tresses pulled back into a sleek ponytail and gorgeous makeup.
Tim wore a graphic dress shirt with black trousers and well-worn leather boots to show off his sophisticated sense of style.
Meanwhile, Joel, 31, was observed in the venue's parking lot, dressed casually in a beige dress shirt and joking around with his driver.
After a two-week hiatus, Kate returned to Nova's FM Drive shift on March 28.
The former Home and Away star said on Instagram on March 12 that she was unable to participate in the TV special Australia Unites Flood Appeal because she was "tucked up in bed with Covid."
'I was supposed to be assisting accept all of your calls and donations tonight, but COVID has us curled up in bed.' So instead, come 7.30pm, I'll be listening in and doing my part from home,' Kate posted on Instagram.
Kate has since put her acting career on hold and pursued a successful radio career.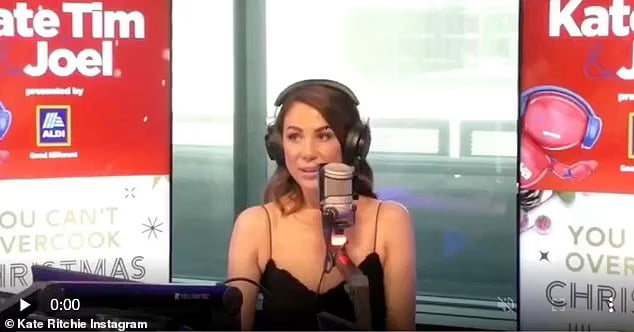 The brunette began her acting career when she was eight years old, landing the role of Sally Fletcher on the long-running drama Home and Away.
She left the show in 2008, but returned for a cameo in the series' 25th anniversary special in 2013.
Kate reflected on her experience on the iconic Channel Seven show in an interview with WHO Magazine, saying she will always be devoted to Sally.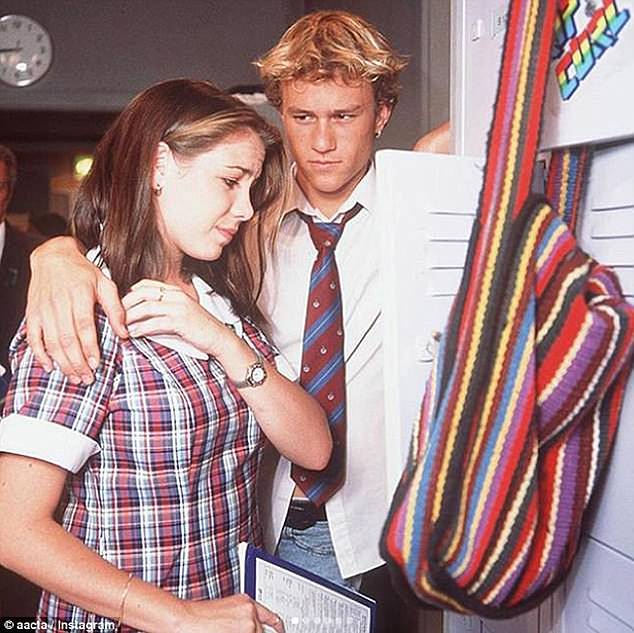 'Home and Away will always have a special place in my heart,' she told the tabloid.
'How could I not?' says the narrator. It educated and nourished me. It gave me some of the most delightful years of my life and helped to define who I was for a long time.'
Kate went on to say that she is often sentimental about the memories she made on site.
'Even now, with some distance from those days and the opportunity to develop into my own person without the security blanket of Sally,' she continued, 'I still miss it deeply.'