Neighbours' social media accounts have revealed a bit more about Leo Tanaka's return to Ramsay Street, with Tim Kano reprising the character he departed in early 2020.
In 2016, Leo and his twin brother David moved to Ramsay Street. The two were later discovered to be Paul Robinson's offspring, the outcome of a one-night fling Paul had with Kim Taylor in 1985.
After it was revealed that he had brought Paul Robinson's (Stefan Dennis) ex-wives to Erinsborough in an attempt to derail his forthcoming marriage to Terese Willis, Leo left Neighbours in mid-2019, sneaking out of town without saying goodbye to anyone (Rebekah Elmaloglou).
He returned for a brief while at the end of the year to be tested to determine whether he may be a kidney donor for his brother David (Takaya Honda), before departing on New Year's Day 2020.
Tim speaks about his anticipated return to the programme in a new video posted to the program's Instagram account. He'll be back as a "regular visitor," and the trailer promises a rocky journey.
The video opens with a series of views of Tim backstage on the Neighbours set, talking on the phone while walking down a corridor, and showcasing his script, before showing him recording a scene with Rebekah Elmaloglou (Terese).
Tim explains, "We were going to keep it a secret for a little while longer."
Tim was photographed on the Neighbours backlot alongside Matt Wilson (Aaron) and Rebekah Elmaloglou by paparazzi for the Daily Mail earlier this year, and a show spokesperson confirmed the news to Digital Spy shortly after.
In the minute-long video clip, Tim confesses, "So, I'm coming back."
"However, brace up because you're in for a wild journey. It's an opportunity you don't want to pass up.
"So, Leo is back for a little Leo drama, of course!" He has a hidden objective that could get him into a lot of trouble.
"And, as he always does, he'll butt heads with a few characters here and there.
"I've been back since mid-March, and it's been great seeing everyone, all my friends, and of course, it's like family.
"It feels great to be back and to jump right back into it."
"Ah look, I'm really sorry folks, but it's going to feel like an eternity. But brace yourself, for the drama is about to hit you!"
There's no indication on when we'll see Leo on screen, but given that he returned to set in mid-March, we're expecting him to show up in June.
While there isn't much information about why Leo is returning, he still has a lot of friends in Erinsborough. David and Aaron are expecting a child with Nicolette, which will make him an uncle. However, since the baby is due in July or August, and his comeback is expected to be at least a month before the birth, it doesn't look like he'll be coming to town just to meet his niece.
He was in a relationship with Mishti Sharma for three years on the programme, had a fling with Chloe Brennan (April Rose Pengilly), and fell for Amy Williams before realising they were related.
He then moved on to date Terese, his boss at the time, who had just broken up with his father, Paul. He and Terese finally split up, and he was furious when he learned that his father and his ex-girlfriend had reconnected not long after.
He began dating Terese's daughter, Piper, shortly after. It's a mess.
Mishti, Amy, and Piper have since departed Erinsborough, but he still has a lot of prior love interests, as well as his brother and father, in town. Is there any connection between any of them and his return, or is he only here on business?
Over the next few months, Leo isn't the only character making a reappearance. Pierce Greyson is played by Don Hany again.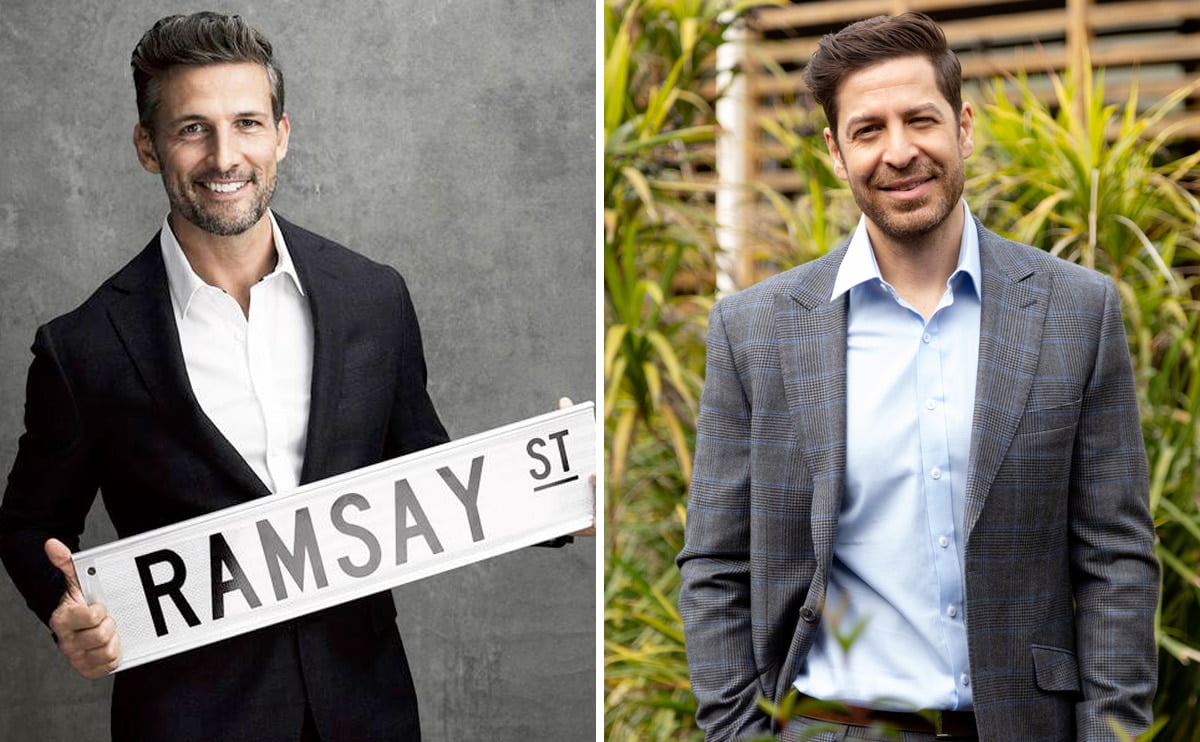 While we don't know what brought Pierce back, he's about to annoy Hendrix (Benny Turland) by acting as if he only cares about work. Is a Pierce-Leo business partnership in the works?
Tim and Don were recently seen filming at a vineyard with April (Chloe), Charlotte Chimes (Nicolette), Matt (Aaron), and Takaya (David), leading some fans to wonder if Leo is returned to do business with Pierce, possibly working on his vineyard.
We won't have to wait long to find out, with Pierce's return airing next week in Australia and Tim's homecoming just a few weeks away.