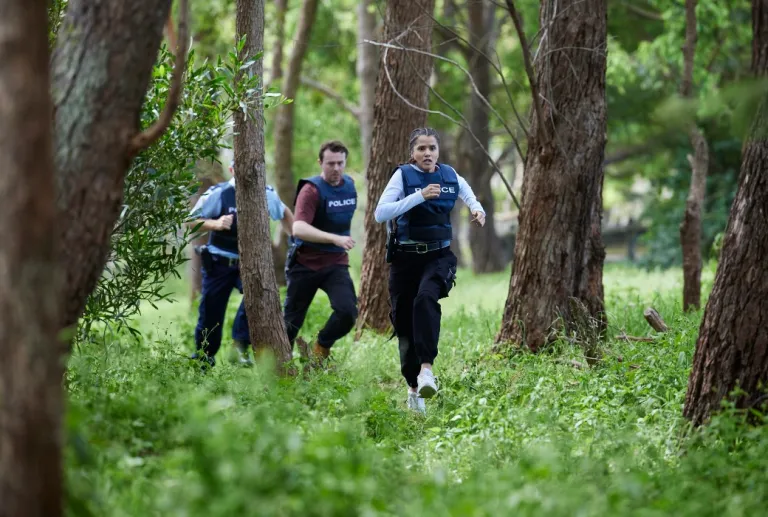 When Home and Away begins after the Commonwealth Games, a dramatic mid-season homecoming is anticipated when a sting operation goes horribly wrong.
Tane (Ethan Browne) was last seen playing a risky game at the bikie headquarters in a suspenseful mid-season cliffhanger. Tane has agreed to go undercover with the assistance of the neighbourhood cop Rose (Kirsty Marillier) in order to reveal the bikies' plan to use the Summer Bay gym as a means of money laundering.
Following the Commonwealth Games, the police sting operation is in full force when Australia's top drama returns. Tane is seeking to obtain the taped confession while behind enemy lines, risking everything to avoid raising suspicions of a double-cross.
When a challenge surfaces, Rose and Cash (Nicholas Cartwright) are set out in a police van, listening closely and prepared to strike at the cruel criminals: Nikau, Tane's nephew (Kawakawa Fox-Reo), has unexpectedly shown up at the bikie headquarters in search of him. Could Nikau's visit scuttle the entire sting operation since he was unaware of Tane's partnership with the police?
When Rose and Cash finally receive the admission of guilt they require and decide to take action, another life is on the line, and they are on pins and needles. However, chaos breaks out as the police task force storms the bikie headquarters.
We shall cross boundaries. There will be gunfire. Life will never be the same.
Monday, August 8 at 7 p.m. on Seven.