The tease is done, and Lewis has carried out his attempt to destroy Budget McDreamy after what feels like weeks of stretching a plot line as far as it can go.
Budget McDreamy, on the other hand, is far from gone. He may appear to be dead for a while, but he isn't.
Tori is experiencing heart palpitations, and Jas has searched high and low for Budget McDreamy and Lewis, who have been missing for the whole day.
"Perhaps they aren't on the levels where people are working," Tori speculates.
As his heart rate slows, we find Lewis lording over Budget McDreamy's body.
Then, as Tori enters the unused ward, we hear her scream. Lewis doesn't seem to respond, which adds to the proof that he's a psychopath.
He's been flat lining for "too long" before they arrive.
Tori, on the other hand, isn't ready to give up just yet and begins CPR right away.
Jas goes off to seek assistance and returns with some extras dressed as nurses.
She offers to assist, but Tori immediately declines, blaming her for the whole situation.
Tori screams at Jasmine, "Stay the fuck away from him!"
Since his masterpiece is complete, Lewis simply slinks away.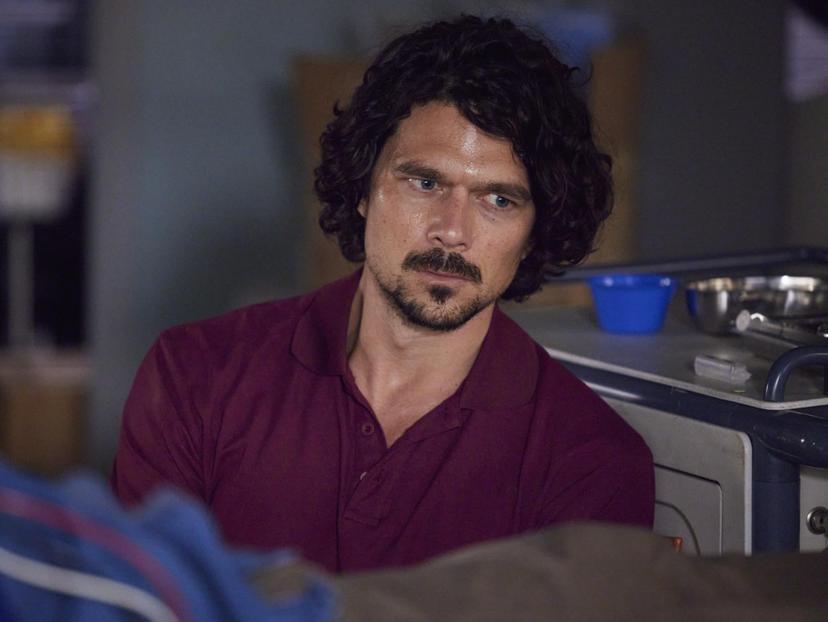 We'll be in limbo for an as while we wait for Budget McDreamy, so I'll follow suit.
Tane uses a post-it note to apply for a position at the gym when he returns to town.
He should have either left an actual CV or waited to speak with Jasmine.
Tane quickly reveals that he has never worked before.
"Never?" Ziggy inquires.
Fortunately, Ziggy is planning to zhuzh up his illegal activities.
Ari, his younger brother, is dangerously bored because he is only permitted to rest. Anna suggests that he do a jigsaw puzzle, which I think is a great idea. Jigsaw puzzles are one of my favourite pastimes.
Ari is feeling the need to return to work too soon after his accident because the family is struggling financially.
Tane, on the other hand, claims to be in control of everything.
Tane says, "Don't worry, I've got this."
He previously mentioned that things did not go as planned. In reality, Ari ended up in the hospital after being hit by a car in retaliation for Tane abandoning a drug-laden van.
Tane, on the other hand, does deliver, sort of. He doesn't return with a job, but with a motorcycle that he and Ari can work on together.
Then there's Leah, who's still searching the internet for Susie because she "has more patience" than the police. What a low standard the local cops have set. But, based on my personal experience with the show, she's dead on.
Tori informs her and Justin that Budget McDreamy is in the ICU.
We then return to Jas, who returns home to discover Lewis hidden in her bed.
He believes he "had to put an end" to Budget McDreamy's life.
Jasmine explains, "You did it because you're not thinking straight."
"This isn't the guy Anna was in love with."
Yeah, wow. It's fine, but even the mention of his late wife isn't enough to persuade Lewis that he's gone insane.
He responds, "I did it for her."
When Jas tells him that Budget McDreamy is still alive, he sobs.
"No, no," he cries.
"Lewis, you're in need of assistance," Jasmine says.
I have the feeling of a proud mother. Also with her own past traumas, Jasmine has come a long way.
The montage then begins.
Tori is by Budget McDreamy's side in the ICU.
He has awoken! They kiss as Lewis surrenders to the cops and is led away in handcuffs.
It isn't the conclusion I had hoped for. For weeks, Budget McDreamy and Lewis have been at odds, so I have a feeling Lewis isn't going to get what he deserves because he'll be sent to some rehab hospital and we'll never see him again.
Meanwhile, Jas seeks solace from Irene, knowing that her relationship with Tori, the mother of her late husband's daughter, has been ruined.