This week on Home and Away in Australia, it's a week of betrayal and heartbreak, with Tane and Mackenzie kissing, Dean confessing his love to Ziggy, and Amber leaving Summer Bay devastated.
The relationships in Summer Bay have changed dramatically over the last year, but the coming week will bring some of the biggest surprises yet.
The Parata family's arrival at the beginning of last year brought three new men to the sleepy seaside town, and Tane (Ethan Browne) and Ari (Rob Kipa-Williams) made an immediate impression on Mackenzie Booth (Emily Weir).
Though Mac and Ari quickly became romantically involved, she became enamoured with his brother. Tane and Mac both found themselves fantasising about the other, jeopardising the two brothers' already strained relationship.
Mackenzie finally set her feelings for Tane aside and focused on Ari. The couple finally found happiness and contentment in their relationship.
Meanwhile, Ziggy's (Sophie Dillman) and Dean's (Patrick O'Connor) ideal relationship came to an end when Ziggy discovered her boyfriend's involvement in Ross Nixon's murder. Dean was present when Colby shot him, assisted in the cover-up, and kept the murder a secret from Ziggy for the duration of their relationship.
Ziggy ended her relationship with Dean, but soon found herself in a new relationship with Tane Parata, despite the fact that he had a shady past of his own. After losing Ziggy, Colby, and Willow in quick succession, Dean was broken, but it wasn't long before he was reunited with Amber (Maddy Jevic), with whom he recently discovered he has a five-year-old girl, Jai (River Jarvis).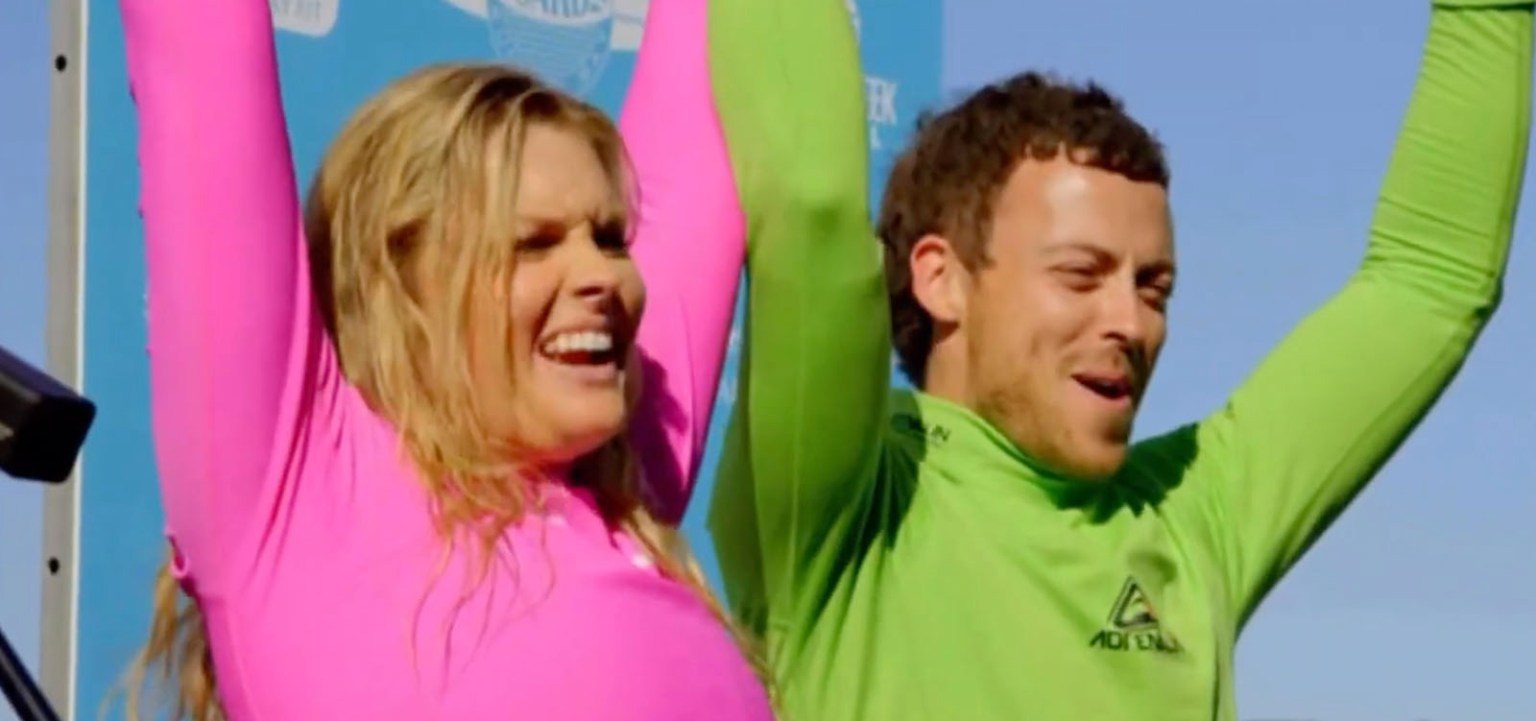 Although Amber is overjoyed to be with Dean, who has been her crush since they were teenagers in Mangrove River, she has begun to believe that he is still in love with Ziggy.
The surf competition has shown him that he has a lot more in common with Ziggy than he does with her, and seeing the two of them sharing the competition trophy has Amber wondering if Dean is with her because he wants a ready-made family or not. Do you think she really wants to be second best?
She'd voiced her concerns to Tane, who had begun to note how well Ziggy and Dean got along for the first time, and realised he had no idea why they'd broken up.
Returning to Mackenzie, her happy marriage to Ari was shattered when his ex-girlfriend Mia (Anna Samson) arrived in town with her daughter Chloe (Sam Barrett), whom the two raised together and whom Ari basically considers his daughter. Mac had just recently learned she was pregnant with Ari's child, but the baby was tragically taken from her when she suffered an ectopic pregnancy.
She lost her partner and her baby in a matter of days, and she is now in a downward spiral. She's heartbroken, feels utterly alone, and can't seem to find the courage to do something. She's been crying in the house for days on end, with Dean and Ziggy taking turns comforting her.
It's been an eventful year for Mackenzie, Dean, Ziggy, Tane, and Amber, but the hits keep coming this week as their complicated relationship situation becomes even more complicated.
Doubts set in for Tane
Tane's newfound concerns about his friendship with Ziggy became even stronger this week. After a surf, he's forced to watch Dean and Ziggy talk happily with each other, with Dean flirtatiously referring to his fellow surf comp champion as "Queen of the waves Ziggy Astoni."
Since speaking with Amber, he sees the two ex-girlfriends in a completely different light.
It's difficult for him to keep his feelings to himself when the two of them end up on the front page of The Coastal News. As they find the stack of papers in the Surf Club, he is forced to witness the pair's mutual enthusiasm about their 15 minutes of fame, and tells Jasmine that he'll be up for a workout "if Ziggy ever finishes with Dean."
Jasmine, too, can't keep her thoughts to herself, telling Ziggy, "I'm sure it can't be easy, him seeing you gush over surfing with Dean."
Mac makes a move on her old flame
Seeing the Paratas across town isn't getting any easier for Mackenzie. It's difficult enough to stop Ari, but when Mia and Chloe seem to be lurking around every corner, she's on the verge of exploding.
Emily Weir discussed Mac's recent struggles with Australian publication TV Week, saying that her character is going through "the pain and trauma of having an ectopic pregnancy, breaking up with Ari, and facing the reality – which is the fact that this is not what she had expected for herself at this point of her life."
It's a lot for anyone to deal with.
Chloe learns the true reason Mackenzie fired her from Salt this week.
She had assumed Mac was resentful of her and Ari's divorce, but when she learns of the miscarriage, she is devastated for her former employer. She goes to Salt to apologise for how she reacted when she was shot and to clear the air.
Mac, on the other hand, isn't having it. Chloe's apology is the last thing on her mind, and she finally snaps. She kicks Chloe out of the restaurant before ordering the rest of her patrons to leave and closing up shop early!
She eventually switches to alcohol, drowning her sorrows alongside Jasmine Delaney (Sam Frost), who is struggling with her own problems after learning the truth about her boyfriend Lewis (Luke Arnold). A drunk Mac shows up at Ari's place after the two have spent the afternoon drinking, trying to tell him how she feels about his recent actions.
Thankfully, the older Parata is not present, and she is instead confronted with Tane. He accompanies Mac back to her own place, feeling sorry for her and wanting to make sure she gets home safely.
What he doesn't intend is for his ex-girlfriend to come after him. She wraps her arms around him and embraces him fiercely before he can pull away.
Emily told TV Week that Ari's departure made her feel totally unlovable. Tane has always had a soft spot for her, she knows."
Mackenzie, unsatisfied with a kiss, invites Tane to the bedroom. Is Ziggy about to do something he'll regret because he has doubts about Dean's feelings for him?
Is Dean and Ziggy's future bright?
This week, Ziggy is in for two major surprises. Dean is about to make a move on Mackenzie, who has already made a move on her boyfriend.
Dean seemed to have eventually realised that he and Ziggy would not have a future together after they had passed past the awkward stage of their breakup. Amber asks him about his feelings for his ex this week, and he has no choice but to say he isn't over her yet.
She tells him, "I'm not her, Dean," when she realises the depth of his feelings. "Look me in the eyes and tell me you don't like Ziggy."
Of course, he won't be able to do it. She takes Jai and the two of them leave Summer Bay once again in a devastating move – she can't stay if there's no future for the two of them, it's too difficult for her. Dean had anticipated this, and Willow had warned him about it before she left the harbour.
When Ziggy learns that Amber has gone missing, she insists that Dean tell her what happened. She's taken aback when she learns that Amber left because of her, and Dean really loves her!
Patrick O'Connor, who plays Dean, explained why he let Amber go to TV Week. "[Ziggy is] the love of his life, and he really believes it."
Ziggy agrees not to tell Tane about her ex's confession when they next see each other. Is she really committed to Tane, or is there still a chance for Dean and Ziggy to reunite?