Tyrone Dobbs of Coronation Street has been keeping his wife Fiz Dobbs company at their home since she moved to Norwich, but he may soon be joining her.

Tyrone Dobbs, played by Alan Halsall on Coronation Street, may be bidding adieu to the cobbles for a little while as the actor takes a vacation.
Tyrone will continue to appear on screen until the end of this year, but in 2024, he will be absent from Weatherfield for a while.

This month, Alan underwent a major knee operation that included reconstructive surgery on his ACL ligament. He is currently recuperating.
The Corrie star was originally scheduled to compete on I'm A Celebrity 2023, but he had to withdraw due to surgery.
The length of Tyrone's absence has not been determined, and numerous theories have been proposed regarding his departure.

Prison stint

Even though Tyrone hasn't broken any laws, he recently learned that his vehicle was involved in a hit-and-run that resulted in injuries for little Eliza Woodrow (Savannah Kunyo).
Upon discovering Eliza's fate, he held his mother Cassie Plummer (Claire Sweeney) accountable for the event.
Although Cassie maintained her innocence and that she wasn't even close to Eliza at the time of the incident, she has a history of lying to get away from trouble.
Tyrone gets arrested for the crime even though the police haven't yet detained or questioned the true offender?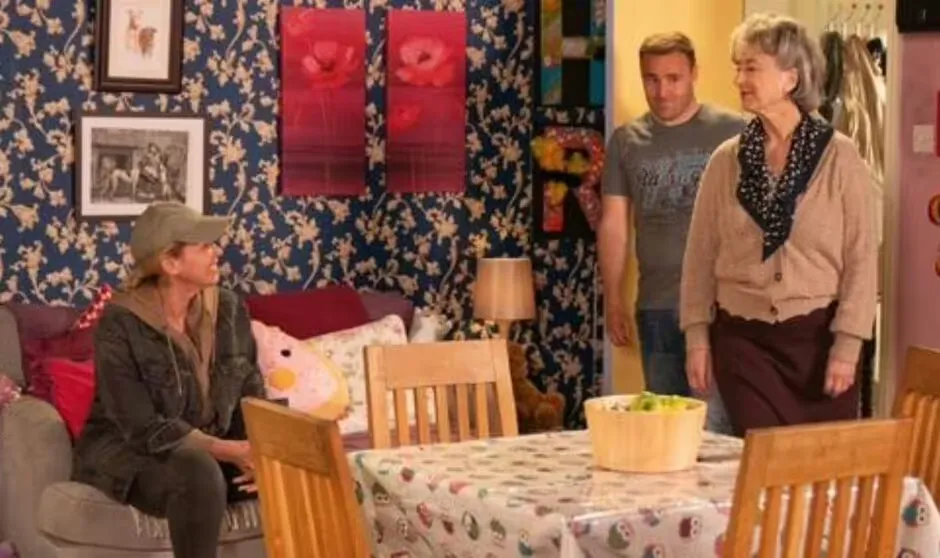 Fiz reunion
Tyrone's wife Fiz Dobbs (Jennie McAlpine) is currently staying in Norwich after landing a new job opportunity late last year.
In real life, actress Jennie McAlpine is currently on maternity leave, and it's not been confirmed by the ITV soap when she will return.
Tyrone could be set to leave Weatherfield to visit his partner after not seeing her for months and spending some much-needed time with her.
Or, something may happen to Fiz that leads to him needing to head to Norwich to be with her.
Alina baby twist
A theory which has been circulating for a while, even before his departure was announced, was that his ex-girlfriend Alina Pop (Ruxandra Porojnicu) will return with his secret child.
Tyrone got with Alina after cheating on Fiz, and the pair began a romance, she suffered a miscarriage after being caught up in a fire in her flat.
She called time on her romance when she found out Tyrone's daughter Hope Stape (Isabelle Flanagan) was behind the blaze.
Fans believed she was pregnant after seeing her clutching her stomach as she left the cobblestones, but she kept this a secret from Tyrone.
Could Tyrone then discover that he has a secret child and set out to locate them?