Willow flees the Bay, Roo and Alf attempt to save the Surf Club, and Nikau searches for a way out.
Next week on Home and Away, Willow bids farewell to Summer Bay in preparation for a new beginning with Alex.
In other news, the fight to save the Surf Club's integrity continues, and Nikau and Bella's dream vacation ends in disaster.
Here is a full list of the upcoming 11 big events.
Tane is the one who takes the brunt of Mac's anger.
After the tragic loss of her daughter, Mac is released from the hospital. She rushes to her room and shuts herself inside, leaving Ziggy worried that she isn't coping with the recent tragedy properly.
Tane makes an impression on Ziggy by continuing to look for legitimate work after abandoning illegal activity. Tane's return to Salt is suggested by Ziggy, but Mac refuses to accept it.
Mac also warns Ziggy that seeing Tane around the house too much makes her uncomfortable. Tane seems to be the target of Mac's unresolved problems with Ari.
Mac has a nervous breakdown.
As Mac's situation worsens, she agrees to return to work in the hopes of diverting her attention away from her problems. Ziggy is concerned that she is moving too fast, particularly because her doctors have advised her to rest as much as possible.
Ari notices Mac at the restaurant and approaches her to chat with her, oblivious to her recent loss. Mac abruptly ends the discussion, leaving Ari frustrated that she can't seem to get along with him.
Mac collapses shortly after. Tane and Ziggy must intervene to assist her in returning to the hospital.
Willow communicates with Alex
Amber is also interfering in Willow's love life, convinced that her friend wants to reconnect with Alex. Willow acknowledges that she was injured when Alex left the Bay, but it's unclear if she's willing to try again.
Amber keeps harping on the subject and snooping on Alex's social media. Willow agrees to call Alex and reopen the lines of communication after Amber's investigation shows that she is still single.
Willow leaves Summer Bay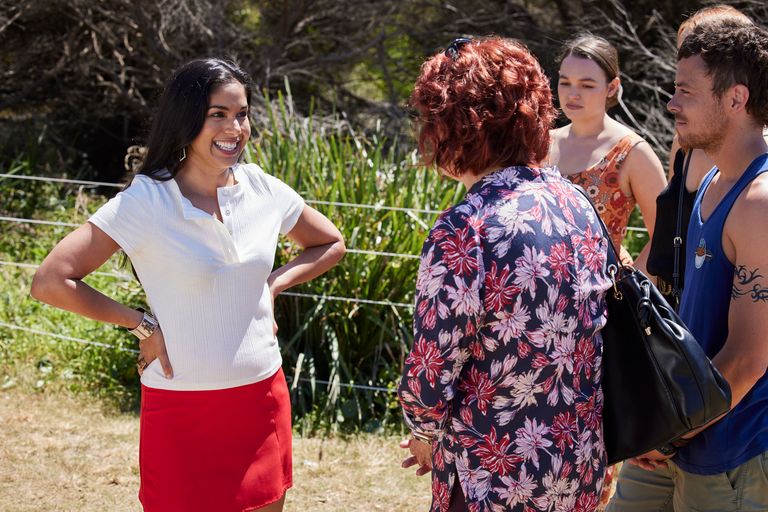 Willow makes a life-changing decision after speaking with Alex to return to Queensland to reconnect with her. Dean and Bella are saddened by the loss of another member of their Mangrove River family, but they finally give Willow permission to leave.
Willow's friends are overcome with grief as she says her goodbyes and departs from Summer Bay. After more than three years on the show, Sarah Roberts, who played Willow, is leaving.
Lewis receives some unfavourable information.
Following the death of another patient at the hospital, Christian's family ordered an autopsy to determine what had occurred. When the reports come back free of any misconduct, Christian is relieved.
Lewis is enraged by the news, as his futile attempt to fire Christian seems to be failing. Lewis' obsession with Christian worries Jasmine, particularly when he talks about making his foe pay.
Christian is arrested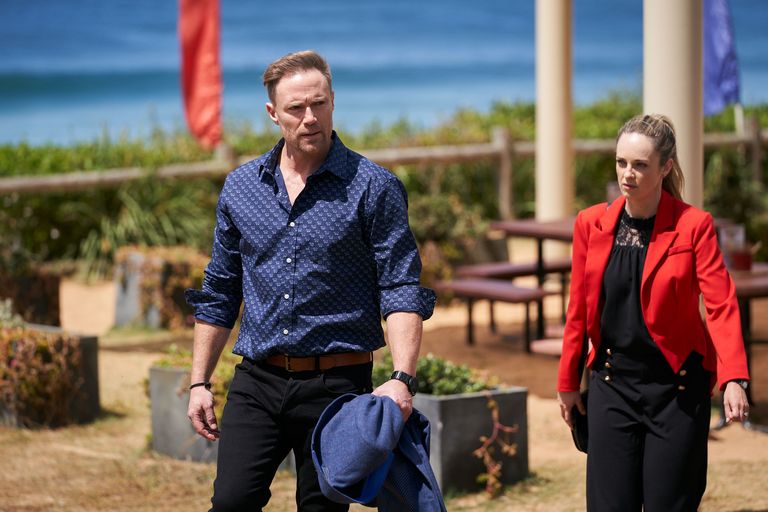 Christian approaches Lewis at work and asks if their disagreements can be set aside. Lewis is adamant that Christian's involvement at the hospital will lead to further neglect and deaths, and he refuses to make peace. Lewis, on the other hand, is the one who is secretly killing patients.
Although the hospital's inquiries have cleared Christian, scheming Lewis attempts a new approach by filing a police complaint accusing him of violence in connection with the latest punching incident.
Following Lewis's decision, Christian is arrested, and he is shocked to learn that he could face two years in prison as a result of his violent outburst.
John is subjected to public humiliation
With the Surf Club already embroiled in a media controversy as a result of Susie's deception, Roo persuades Alf to do an interview with the local newspaper in order to air their side of the story. Roo is persuaded that by exposing the emotional cost of Susie's actions, they will reclaim everyone's compassion.
The story intrigues the Coastal News reporter, especially the specifics of how John was duped by Susie. The journalist is given John's phone number by Roo and Alf so that he can provide a quote.
Despite the fact that John does not respond to the letter, his role in the incident makes the news. When the article portrays John as a gullible fool for trusting Susie, he is ashamed.
John makes a life-altering choice.
Susie left a trail of devastation in her wake, and John feels guilty for it. He proposes to Justin and Leah that he sell his house and use the proceeds to repay them for the money Susie took from them.
Justin and Leah accept the generous offer but decline John's invitation, stating that they made their own independent decision to trust Susie and do not blame him.
Later, John tells Marilyn that the Palmer house still brings up too many painful memories for him. He decides that selling his business is still the best choice for him.
Justin begins to abuse painkillers.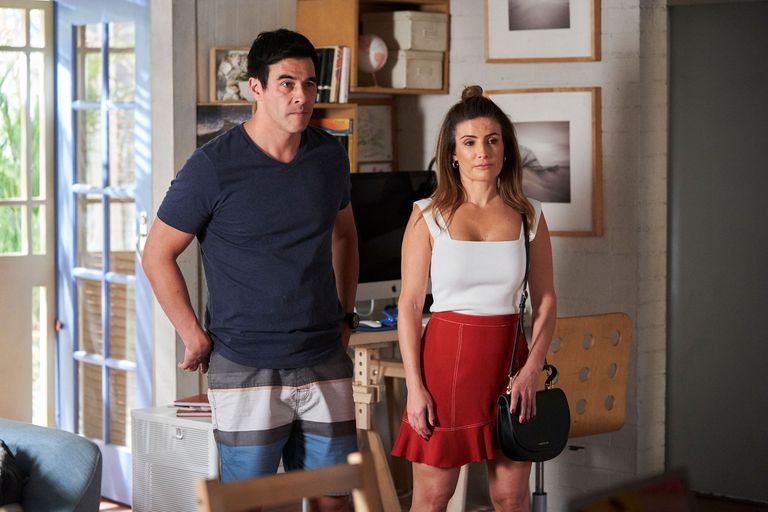 Justin is still suffering from severe back pain, and he is concerned that his prescription pills aren't doing enough to alleviate the issue.
Justin is having trouble sleeping late at night because he is in too much pain, so he goes to the kitchen to take another pill. When he realises that it hasn't been long enough since his last one, he thinks twice about taking another, but he goes ahead and does it anyway.
After that, Justin feels fine, but his decision to disregard medical advice is the start of a downward spiral for him.
Dean and Amber talk about getting more kids.
After she jokingly suggests having more children in the future, Amber thinks Dean is flipping out. She tells him not to worry because she's happy with what they have, but Dean clarifies that he'd like to marry and have another child someday.
Amber does not want to commit to having more children in the future, so the couple seems to be on separate pages. Dean is reassured when Amber says she won't completely dismiss the notion, only that it's a possibility.
Nikau and Bella's composure has been strained.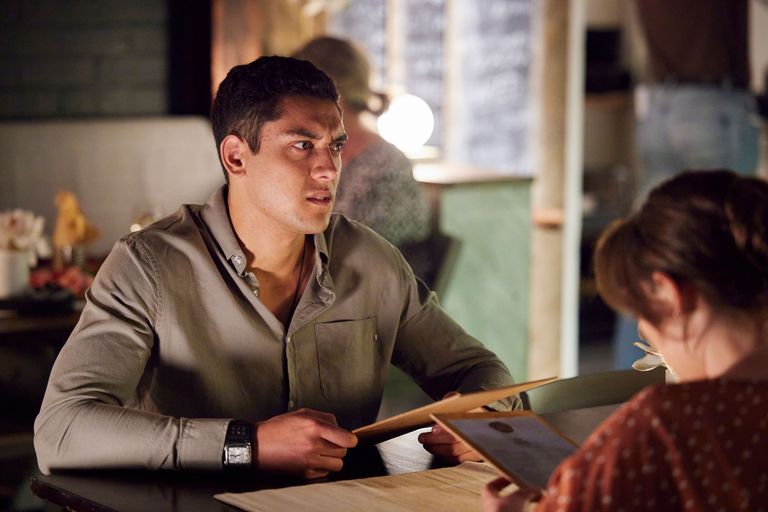 Nikau surprises Bella by informing her that he has reserved a weekend getaway for the two of them at a remote countryside cabin. It's the perfect getaway for them, as they've struggled to find some alone time since Ryder and Chloe started dating and decided to double-date all the time.
After a dreamy start, Nikau and Bella's worst nightmare comes true when Ryder and Chloe show up to ruin their vacation. After such a long trip, Nikau warns them to leave, but they decline.
As Nikau and Bella try to persuade Ryder and Chloe that a sinister stranger has been circling the cabin, tensions between the foursome escalate into a prank battle.