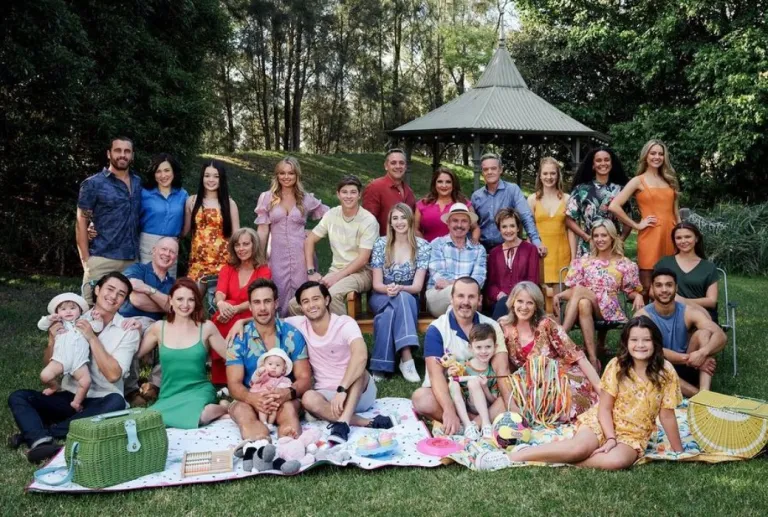 Will the Neighbours finale be broadcast on 10's main channel rather than 10 Peach?
This week, I asked ten CEOs the same question.
After all, we're ending up 37 years of history here, and a season finale featuring Kylie and Jason returning to Ramsay Street would be a huge draw for both new and old viewers when it premieres on August 1st.
"We would love to see a chunk of it get to the greatest, broadest audience," 10 said when asked about their ambitions. We're not entirely sure what we can do yet, but we're certainly considering all of our possibilities."
The final day of filming is less than a week away, on Friday, June 10, but TV Tonight has learned that a big wrap party is planned in a few weeks.
Personally, I'd like to see a primetime special commemorating the show's legacy, similar to the one given by 10 for Young Talent Time's 50th anniversary. A short glance at the Hey Hey specials reveals that nostalgia has a sizable following.
The special should air on 10 on the night of the conclusion, then cut to a pared down Project with the panel and guests commenting to the show's final episode.
To that suggestion, 10 said, "Sounds like a terrific plan."
Update:
Meanwhile, the Guardian Australia reports on a dispute in which Fremantle Australia is refusing to fire cast directors, costume designers, directors, location managers, makeup artists, researchers, screenwriters, set designers, and producers.
According to union sources, Fremantle maintains that the workers are contractors, not employees, and thus are not entitled to the same benefits as regular employees, despite the fact that their contracts have been rolled over year after year.
"Under the guise of rolling 'fixed-term' contracts, Fremantle is attempting to avoid payment to crew who have been loyal to the production, in some cases for decades," the union told members in a bulletin after the show was cancelled.
"In response, the firm has extended a deadline it had set for crews to accept lesser payments in order to give them more time to negotiate." Members will continue to collaborate in the coming weeks to ensure that they receive their dues."
The majority of the staff, according to TV Tonight, were on yearlong contracts that lasted roughly 40 weeks.
"They were first offered a four-week'special leave termination' if they'd been there more than 12 months on top of long-service leave and their annual leave paid out," Paul Stanley, an organiser with the Media Entertainment and Arts Alliance union, told the Guardian.
"We spoke with Fremantle and were able to extend it to eight weeks for some folks, which is helpful." Employees who have worked for the company for nine years are entitled to 16 weeks of redundancy, but they are only getting eight."
While some employees have accepted the arrangement, others have refused, claiming that "it's not fair, it's not right," according to Stanley. "They want to see better treatment for film crews in the industry."
Meanwhile, Guy Pearce has stated that he will return for the finale, according to UK Metro.
"It's exciting and surreal at the same time to be back on set, but it feels like coming home," Guy Pearce said.
"It's when my professional journey began." I'd been asked to return on several occasions over the years and debated whether it was the proper thing to do, but once I realised the show was coming to an end, I knew I had no choice.
"While I've reconnected with many of the cast members from the show over the years, there's nothing like being back here with everyone."
"I'm incredibly honoured that Guy is returning to the show for a very special story arc," Neighbours Executive Producer Jason Herbison said.
"Having him back on set has been poignant for him and for us. He's been very involved in the storyline, and I can't wait to finally answer the question for viewers – who is Mike Young today?"