On next week's episode of Neighbours, Hendrix makes a critical error, and it's up to Mackenzie to save him.
In the meantime, Levi and Freya are in love.
Here are ten Neighbours spoilers for the coming week.
1. Hendrix makes a critical error
Hendrix received the call he had been waiting for while celebrating his engagement to Mackenzie. His lung replacement has been arranged, and his friends and family are overjoyed – but Hendrix is about to jeopardise the procedure.
Hendrix, feeling compelled to learn more about the guy who is donating, defies stern advice and visits him at the hospital. However, when the donor's family member notices him, it backfires dramatically, and he may lose the lung as a result.
2. Estelle causes Terese further problems
Terese and her mother, Estelle, have been at odds since she abruptly showed up on her doorstep – and spending time with Paul didn't help matters.
Terese can't contain her rage when she finds Paul and Estelle sharing a drink and makes it known that she wants her to go.
Estelle, on the other hand, is opposed to leaving and begs to be allowed to stay. Terese accepts as long as she doesn't see Paul again. While Estelle swears to follow the rules, she clearly isn't a woman who keeps her word.
3. Will Mackenzie be able to save the day?
Hendrix is upset and enraged at himself for triggering the problem in the first place, as his lung operation, and hence his life, is now in jeopardy.
Mackenzie, not wanting to lose the guy she loves, takes it upon herself to try to resolve the matter by paying a visit to the donor's father. She makes a compelling case for him to reconsider his decision to remove the lung, but will it be enough to persuade him?
4. Harlow receives shocking information regarding Prue
Harlow is still absorbing the events of the past few days, which saw her kidnapped by Corey, who was working for The Order. But the surprises keep coming as she discovers exactly what Corey was hiding from her, forcing her to reconsider her sentiments toward her late mother.
Harlow is shaken after seeing a video of Prue intimately entangled with a member of The Order, but will she be able to put it all behind her and go on?
5. Is Levi and Freya finally going to be together?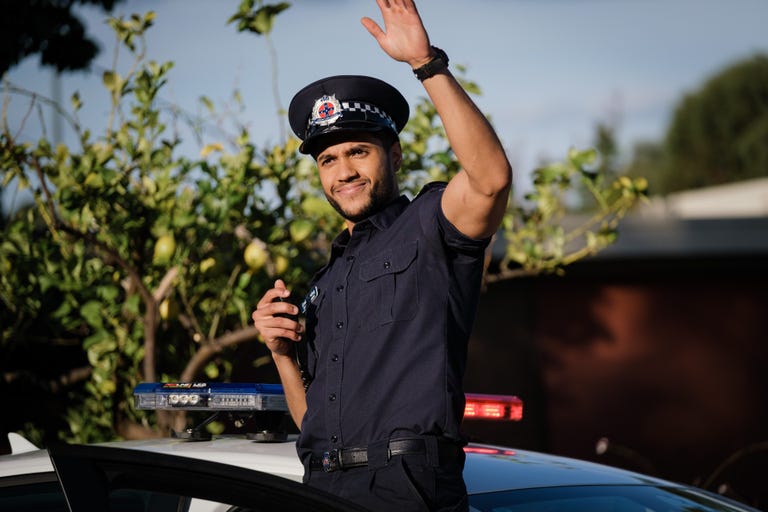 Levi and Freya's journey to love has been more difficult than most Ramsay Street couples. However, Levi's previous events with The Order have given him a fresh perspective on her, and with some light urging from Chloe, Levi makes his approach.
However, their first date does not go as planned, as a romantic picnic soon ends with them both naked in the bushes after getting frisky.
6. Terese makes an unexpected discovery
When it came to staying in Terese's life, Estelle only had one condition: she had to keep away from Paul, but she shows no interest in following through.
Terese loses her temper when she sees the two of them on a date, and it isn't the only thing Estelle has done wrong. She also has a thing for Glen, and when she finds out he's Paul's brother, she becomes quite interested in him. Terese has reached her breaking point, but will Estelle change her mind and do the right thing?
7. Hendrix and Mackenzie arrange their wedding
The wedding of Hendrix and Mackenzie is going full steam ahead, and just because it's rushed doesn't mean it won't be spectacular. However, any wedding, especially one that is rushed, is stressful, and they will need the aid of their friends and family if it is to be a success.
With their wedding party in place, the couple seemed to be on track to pull it off. Hendrix, on the other hand, has another plan in mind to ensure Mackenzie enjoys the most unforgettable day possible.
8. Will Glen have a relapse?
Glen was insistent about not taking pain medication following his accident, and despite Clive's protests, he stuck to his guns. However, it quickly becomes clear that Clive was correct, and getting by without assistance is too much for Glen.
To make matters worse, Paul appears at precisely the wrong time, resulting in yet another verbal battle between the two brothers. It's the push Glen needs to start taking the pills, but will they lead to a relapse?
9. Kiri is drawn to Nicolette
Kiri's situation has improved recently, and she and Glen appear to be getting along better; nonetheless, her love life remains difficult. Nicolette has made it apparent how she feels about Chloe as they have grown closer, and it appears that the feelings are reciprocated.
Nic offers to create the wedding cake for Hendrix and Mackenzie, and Kiri appreciates the time and care she puts into it. Do these two have a chance now?
10. Paul continues to entice Estelle
Terese is unconvinced when Estelle tries to explain her side of the story to her, claiming that the only reason she is spending time with Paul is to spy on him.
They do bond, notably during a visit to Josh's plaque, but Paul isn't happy that Estelle has gotten away from him.
He gives her a costly bracelet to attempt to win her over, and while she initially refuses, it just takes another row with Terese to entice her back. But what would Terese say if she learns the truth?