The cops are involved in Dimitri's attack on Justin next week on Home and Away.
Mac's problem at Salt continues to spiral out of control, while Rose and Jasmine appear to be making progress.
Here's the complete list of 11 major events coming ahead.
1. Justin is taken to the hospital
After being attacked by Dimitri, Justin is in a troubling situation at the garage. He wants to sound the alarm but can't reach his phone, which is lying on the ground.
When Leah and Theo suspect something is wrong, they go to Justin's garage to investigate. They're shocked to learn Justin has been attacked, especially when he confirms Dimitri's involvement.
Justin decides not to report Dimitri to the police at the hospital because he doesn't want to bother Leah and Theo. Leah, on the other hand, is adamant that her brother be punished.
2. Theo informs the cops about Dimitri
Dimitri confronts Theo in an attempt to persuade him to return home. He tries to drag Theo into his car, but Cash intervenes after witnessing the fight.
Cash takes his father and son to the police station, where Dimitri attempts to downplay the issue. Dimitri brags about his spotless record, but Leah shows up and informs Cash that her brother brutally attacked Justin.
Theo then openly shares his own experiences with Cash, informing him that Dimitri has also done this to him.
3. Dimitri must deal with the repercussions
Theo makes an emotional statement to Cash about his traumatic past with Dimitri. Cash then summons Dimitri for questioning, warning him that he is now facing assault and child abuse accusations.
Dimitri scoffs at the charges, but is confronted when Cash encourages him to listen to Theo's powerful statement again.
4. Jasmine does Rose harm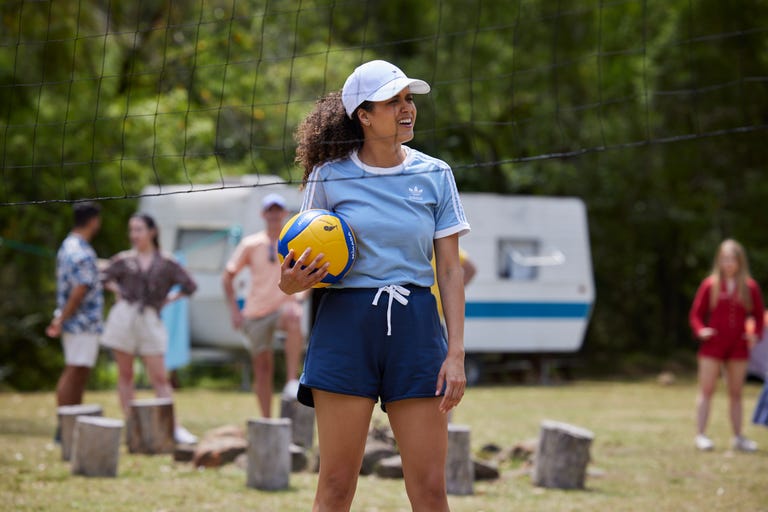 Xander offers that Rose and Jasmine play a pleasant volleyball game together while emotions between them continue to stew. When the rivalry becomes intense, with his sisters determined to outmatch each other, he soon regrets it.
When Jasmine accidently smashes the ball into Rose's nose, creating a serious bleed, the situation spirals out of control. Jasmine apologises for her error and insists on taking Rose to the hospital.
5. Jasmine and Rose make progress
Rose firmly refuses to aid Jasmine, who wants to put her nursing abilities to good use at the hospital. When Jasmine points out that waiting for a doctor could take hours, she finally relents.
Rose and Jasmine ultimately reach an understanding. Rose's transfer to the Yabbie Creek police station has also been confirmed, ensuring her a new beginning in the Bay.
6. Mac has an unexpected visitor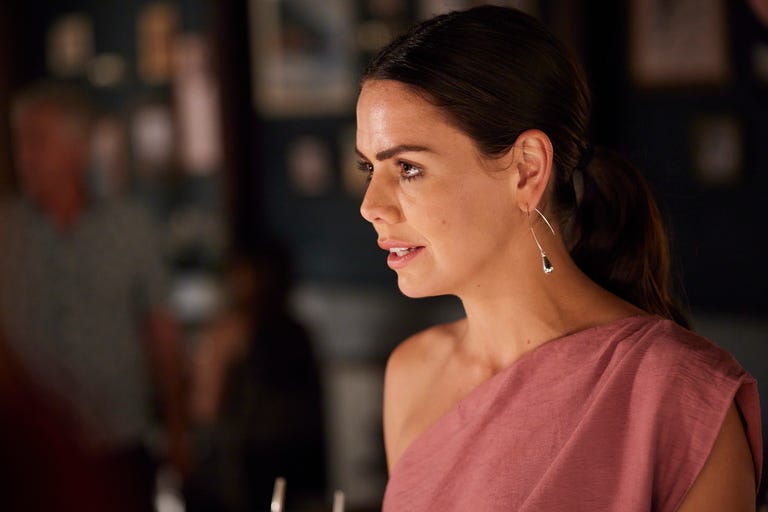 Mac is visited by Nathan, a poker player who laments about being in debt as a result of her recent events at Salt. He requests that Mac organise another event for him to win his money back, but she declines.
Nathan returns later, bloodied, at closing time, claiming to have been attacked by the men he owes money to. Mac takes pity on Nathan and pays him off with the money she had set aside for Salt's rent.
7. Mac's actions are concerning
When Felicity, Ryder, and Dean learn that Mac has used her own money to assist Nathan, they are all shocked. Felicity insists that Nathan is not truly in debt, claiming that she thoroughly vetted him before allowing him to participate in the poker nights.
Dean insists that the poker players cannot be trusted, but Mac refuses to listen and orders him to leave.
8. Mac is under increasing strain
With her financial woes far from ended, Mac urges Felicity to organise another poker night.
Alf also comes searching for Mac to talk about her overdue Salt rent payments. Alf admires Mac's honesty and grants her a respite when she acknowledges that her business is faltering and she can't pay up.
9. Ryder makes plans for his future
In his spare time, Ryder begins to practise card dealing.
He informs Nikau that one day he wants to work as a croupier in a casino. Nikau is on board, and the groundwork for Ryder's exit from the Bay has been laid.
10. Martha gets some bad news
Logan examines Martha at the hospital before her planned kidney transplant. Logan appears concerned and requests more tests.
Later, Logan informs that Martha's condition has deteriorated and that she is currently unfit for surgery. The Stewarts are heartbroken, and Alf is concerned that he may lose Martha, who may never be ready for the transplant.
11. Mia considers leaving once more
As Mia continues to cope with Ari's death, she becomes unduly reliant on Chloe. Chloe feels compelled to cancel an outing with her friends in order to spend time with Mia.
Chloe ultimately breaks and reveals she can't cope with Ari's overbearing behaviour when Mia offers they visit Ari's family in New Zealand together. Chloe informs her mother that she is unable to be around her because witnessing her grief over Ari is too much for her to bear.
Tane offers to take care of Chloe if Mia wishes to leave the Bay, as the family is at a crossroads. Mia realises that because Chloe requires space, this arrangement may be the best for all of them.