On this week's episode of Home and Away in Australia, Leah continues her quest for Susie thus alienating those around her. Meanwhile, Nikau receives his first modelling assignment, and he and Bella soon discover that Sienna has complete influence over his life.
Susie (Bridie Carter) has been on the run after she stole Leah and Justin's house deposit and the surf competition's fundraising money, and Leah (Ada Nicodemou) has made it her mission to find her and bring her to justice.
She's joined a fraud-spotting forum, where armchair investigators post their scam stories and work together to track down their con artists. She's discovered a slew of other victims in the last few weeks, all of whom appear to have been targeted by the same scam, and she believes Susie is to blame.
She has, however, been so preoccupied with the hunt that she has begun to ignore those around her. Justin overdosed on his pain medication just last week in order to compete in the surf competition, but although Leah made sure he got medical help, it never occurred to her that he could be forming a serious addiction.
This week, as she becomes more eager to locate Susie, she continues to alienate everyone around her. Someone thinks they've seen someone who fits Susie's description near Summer Bay, and this is a breakthrough.
She wants to take matters into her own hands and find her, but Justin and Irene (Lynne McGranger) both warn her to be cautious. Susie tried poisoning Irene twice and succeeded both times, so who knows what she's capable of! She dismisses their fears and persuades John Palmer (Shane Withington) to join her in her quest for Susie.
John is game, despite his inability to believe what Susie did. She was so good at making him feel needed that finding out it was just a ruse has left him devastated. Part of him also believes there was a misunderstanding and that she had really fallen for him.
"At first, John is very happy to go with Leah to track down Susie, because he still doesn't believe she robbed him," Shane tells Australian magazine TV Week about this week's hunt.
Despite Leah's best efforts, the two are forced to return to Summer Bay empty-handed. To John, that's the end of it – they tried, they failed, and now it's time to move on. But Leah isn't having it and scolds John for giving up too easily!
Initially, it was Justin who was enraged by what had occurred; now, it is Leah who is enraged. After she has a go at John, her boyfriend attempts to calm her down, but she simply turns her attention to him, chastising him for not cooperating with her investigation.
Meanwhile, Justin continues to take his pills… Will Leah be able to set her quest aside and recognise that she isn't the only one who is suffering?
Nikau also gets his first modelling job this week, but soon learns the truth about the competitive world of modelling.
Last week, Nikau had his first taste of the modelling industry, shooting portraits with Emmett Ellison (JR Reyne) for his "comp card" – the model equivalent of a business card, and crucial in attracting clients.
He stormed off set at first because he was uncomfortable, only to return when Bella took over as director.
This week, he receives his first major assignment. He and Bella are chauffeured to a large warehouse where the shoot will take place in a stretch limo, their first experience of the industry's glitz and glamour.
Allegra (Laura McDonald), Nik's shooting partner, is a stunning model Bella met last week when she was caught in the middle of another photo shoot with Emmett. For the important shoot, the two models are going to get up close and personal, which will make Nik nervous.
It was difficult enough when he was shooting alone; now he has to fake chemistry with a girl he has never met and who has a lot more experience than he does!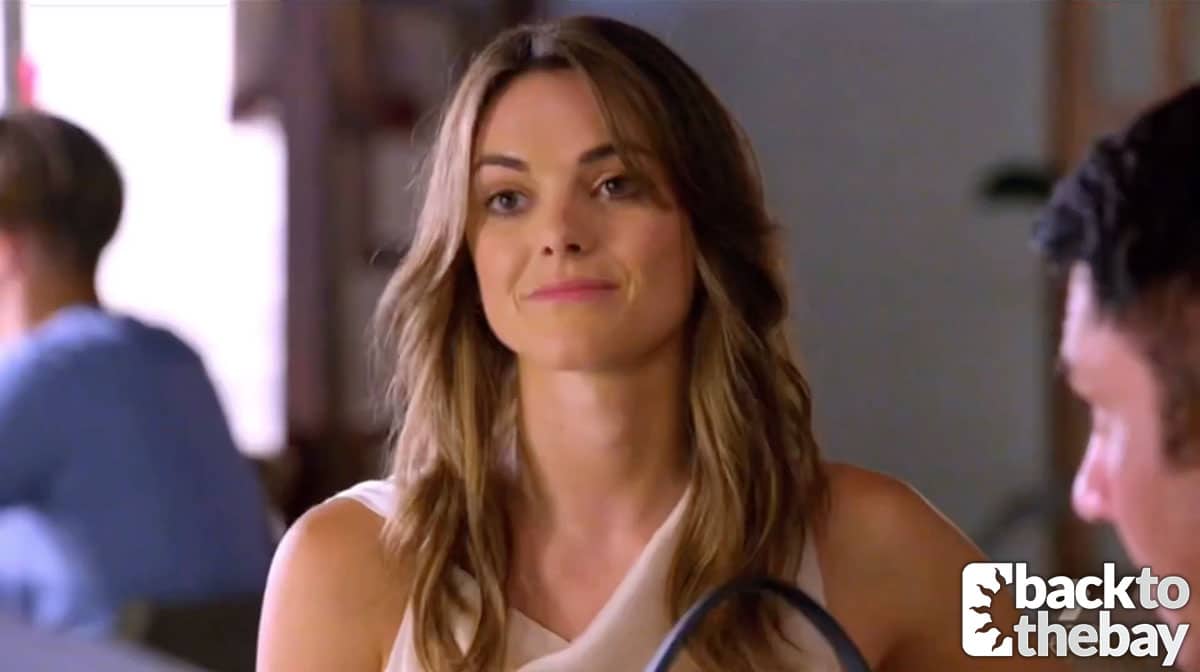 It's exhausting, but he manages to get through it… But the day isn't quite over yet. Sienna informs Nik that he has to go to an after party, which he and Bella don't want to do.
Bella protests, but Sienna, ever ruthless, quickly reminds her that they have a deal. He has to follow instructions to the letter!
Bella protests, "You make it sound like you own him."
"I do," Sienna says, smirking and nodding.
This does not seem to be a happy ending!