Prior to the birth of their first child, Sam Frost disclosed she and Jordie Hansen had relocated to Queensland.
The 33-year-old House & Away actress flaunted her growing baby bulge on Instagram on Tuesday while posting pictures of her cheery new Noosa home.
The expecting mother posed for a photo holding her growing bump while sporting a sports bra, shorts, and sneakers.
She was beaming on the beach, blonde hair pulled back into a high bun, black sunglasses protecting her eyes from the sun.
Sam was pictured in another photo posing alongside her future husband, who was dressed in an orange T-shirt.
She captioned the photo, "Jord & I have moved to Noosa, QLD."
We believed it would be a lovely environment to raise our young son.
However, she continued, "but we'll be back and forth between Sydney, Melbourne, and Adelaide seeing friends, relatives, and doing bits and pieces of business."
It follows a humorous TikTok video in which Sam shared details about the first 17 weeks of her pregnancy.
She expressed her gratitude to her fiance for making her feel "very loved, supported," and still seductive in spite of her uncomfortable symptoms.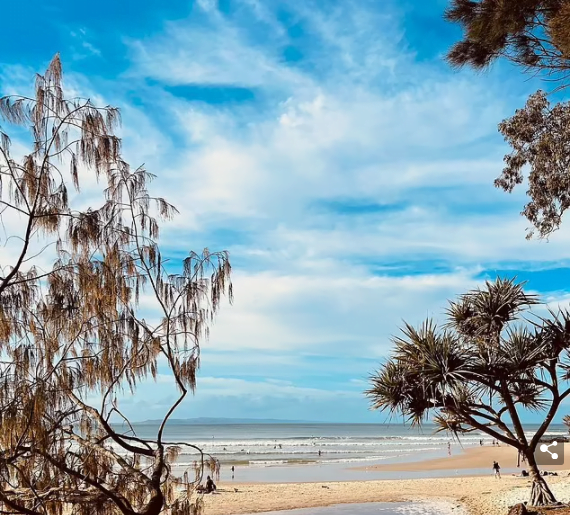 She was seen in the video posing while wearing a Super Mario Bros. T-shirt as text bubbles outlining her pregnancy problems appeared all around her.
She added, "Yesterday I vomited up so much I also wet my pants," before acknowledging, "It wasn't the first time."
I sobbed on the bathroom floor while covered in my own poop and vomit, she continued. Then, as if it were his fault, I yelled at my partner.
He replied by getting me Red Rooster, giving me a hug, and telling me I did a fantastic job raising our newborn boy.
Fun pregnant facts no one tells you about, she said in the caption.
After only five months of dating, Sam, a former Bachelorette, got engaged to her Survivor star fiancé in May.
When a picture of her wearing a ring on her wedding finger at a hens' party went viral on social media, she had previously fuelled engagement rumours.