Next week on Home and Away, Ryder takes a stand against Mac following her decision to fire Chloe.
Elsewhere, Tane puts Ziggy in a difficult position, while Leah worries about Justin's painkiller use.
Here's a full collection of 11 big moments coming up.
1. Mac shocks Ryder and Chloe
Ryder has been promoted at Salt, but Mac has given him a tricky first taste of responsibility by ordering him to fire Chloe. He struggles with how to break the news to Chloe, not wanting to ruin their relationship when it's in such an early stage.
Ryder hopes to buy some time while Mac is off work, so he lies that he has already sacked Chloe. This deception catches up with him when Mac arrives for work for the first time in days.
Mac is annoyed when Ryder reluctantly admits that he didn't find the right moment to let Chloe go. She takes decisive action by harshly firing Chloe right in front of Ryder.
2. Ryder quits Salt
Ryder faces a backlash from Chloe, who's upset that he didn't handle the situation better. He explains the awkwardness to Mac by revealing that Chloe is now his girlfriend, which made things personal.
Mac privately confides in Dean about her true agenda, admitting that she doesn't feel comfortable working with Chloe because of her connection with the Parata family.
Ryder later tries to reason with Mac over what happened, but when she stands firm over firing Chloe, he decides to quit.
3. Ryder tries to make amends
Ryder informs Chloe that he has resigned from Salt in order to demonstrate his devotion to her. Chloe is still unimpressed, claiming that she didn't ask him to do this.
It's up to Roo to explain things to Ryder, emphasising that quitting isn't the same as merely apologising for how the incident was handled. Ryder follows his aunt's advice and apologises to Chloe, who accepts his apology.
Meanwhile, Mac realises that the restaurant is badly understaffed after losing two employees in a week. She tries to rehire Ryder, but he isn't interested because she hasn't rehired Chloe.
4. Amber seeks advice from Mac
Amber is having difficulties after she declared her love for Dean and he was unable to reciprocate. Amber needs someone to confide in now that Willow is gone, and she chooses Mac.
Mac can't stop thinking about her own recent encounter with Ari, so she tells Amber that all she has to do now is determine whether she's willing to be second best.
Amber eventually catches up with Dean and tries to mend their relationship, but they may just be covering up the fractures.
5. Amber is given more reasons to doubt Dean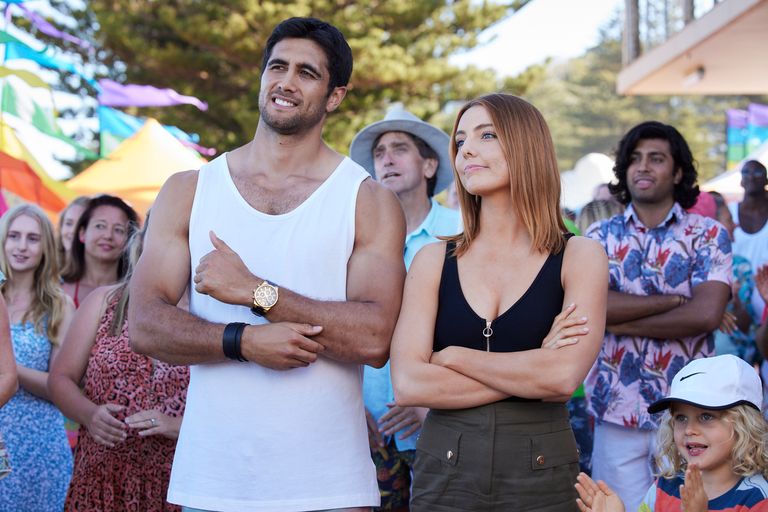 Summer Bay comes together for the surf competition, and Dean is under pressure to impress Jai and win family tickets to Movie World. Fortunately, Dean and Ziggy surpass the competitors and are declared the competition's king and queen.
Amber and Tane are in the audience as Dean and Ziggy celebrate their triumph. Amber makes a remark about how close the former couple appears to be, giving Tane pause for thinking.
6. Tane seeks answers from Ziggy
Tane can't help but ask Ziggy why she parted from Dean in the first place when Amber sows doubt in his mind at the surf competition. This inquiry puts Ziggy in a difficult situation, because she can't explain the real reasons without revealing Dean's role in Ross's murder cover-up.
When Ziggy is unable to open up to Tane, he turns to Bella for help but is unsuccessful. Tane is adamant about not letting this go, and Ziggy begs him to forget about it, but will he?
7. Leah misses the warning signs over Justin
Leah continues to scour the internet for information about Susie's scams and where she is now. Justin is concerned that Leah is devoting so much time to this that it is bordering on obsession.
Leah is so focused on Susie that she misses the fact that Justin isn't acting like himself. Justin runs out of pills after double-dosing on his prescription and is unable to obtain a new supply from his usual doctor. He contacts another doctor instead, out of desperation.
8. Justin loses his temper with Leah
Leah comes hunting for Justin after he inexplicably misses his surf competition heat. Justin is found in a bad state by Leah, and he admits to double-dosing on his prescription, albeit he claims it was an isolated incident.
Justin refuses to see a doctor despite Leah's persistent requests, and he snaps furiously at her. Justin's enraged demeanour perplexes Leah, who wonders why he wouldn't want to seek medical help if this was truly a one-time occurrence.
9. John takes ownership of his mistakes
Irene is in charge of keeping hardware shop owner Gus happy at the surf competition. Gus had threatened to sue the surf club, so everyone is working hard to make sure he has a good time.
Gus irritates Irene, and she can't keep quiet when he accuses John of being duped by Susie. When Irene tells Gus what she really thinks of him, he is taken aback.
Later, John gives a speech in which he accepts responsibility for his mistakes in the Susie scenario. He also expresses gratitude to Roo, Alf, and Dean for their assistance in putting things back on track.
10. Nikau considers his future
After seeing Nikau at a municipal event, a modelling agency is eager to begin working with him. Even though Nikau is emphatic that he isn't interested, the agency refuses to stop approaching him.
Bella persuades Nikau to at least listen to the agency, so he sets up a lunch meeting with them so he can tell them to back off in person. As the time to exchange pleasantries over the meal approaches, Nikau begins to regret his choices.
11. Christian, Tori and Jasmine react to news over Lewis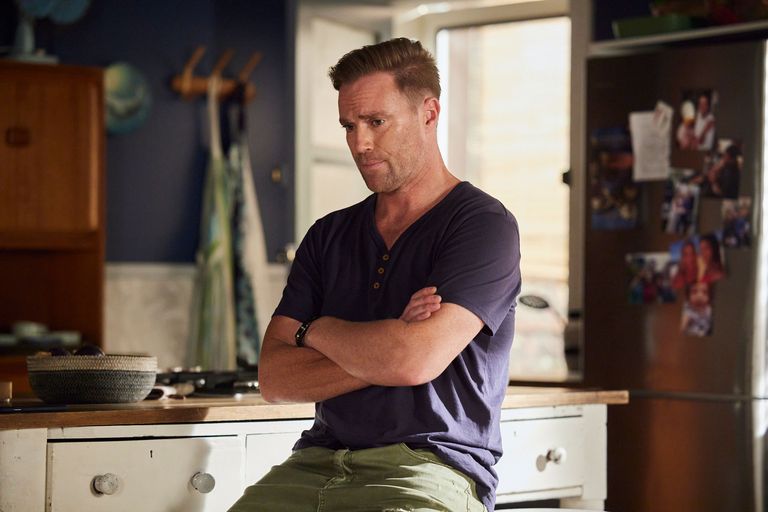 After taking full responsibility for his misdeeds, Christian, Tori, and Jasmine learn that Lewis will not have to go to trial. Lewis has admitted to attempting to murder Christian and murdering three hospital patients in order to frame him for negligence.
Tori refuses to feel sorrow for Lewis because she is still traumatised by how close she came to losing Christian. Christian, on the other hand, believes Lewis was both mentally sick and a victim.
Tori is taken aback by Christian's compassion, and she begins to wonder if his attitude on life has changed since his near-death experience. Is there a chance that a schism is forming between the couple?