The schedules for the upcoming week have been made public by Channel 5 so we can see what will be taking the place of our typical visit to Erinsborough as we prepare for the final episode of Neighbours, which airs on July 25.
Home And Away will move forward by 30 minutes to Neighbours' previous regular time slot of 1.45pm.
Channel 5 will now air Cash In the Attic during the 6 o'clock rebroadcast of Neighbors. They claim to be "assisting people in discovering the hidden treasure in their home to sell at auction and realise a dream." Jules Hudson and Chris Kamara will serve as the show's hosts for the new season, which is a remake of the original series that ran from 2002 to 2012.
There will undoubtedly be viewers who cannot wait to see what Jules and Chris will find in people's attics, but for fans of soap operas, this is little solace given the loss of a programme that has occupied our lives for 37 years.
The final week of Neighbours is expected to be very emotional because so many former performers have committed to returning. For their final appearance as Charlene and Scott, Jason Donovan and Guy Pearce will return, and Pearce will also reprise his role as Mike Young.
The focus of the final episodes will be on Toadie (Ryan Moloney) and Melanie Pearson as they make ready for their wedding to familiar faces from Ramsey Street's past and present.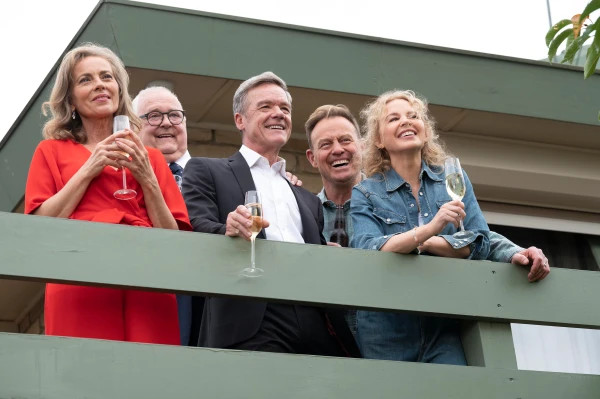 Early this year, Channel 5 boss Ben Frow announced the cancellation of Neighbours, citing only commercial concerns. He said, "I can spend the Neighbours money better on UK shows."