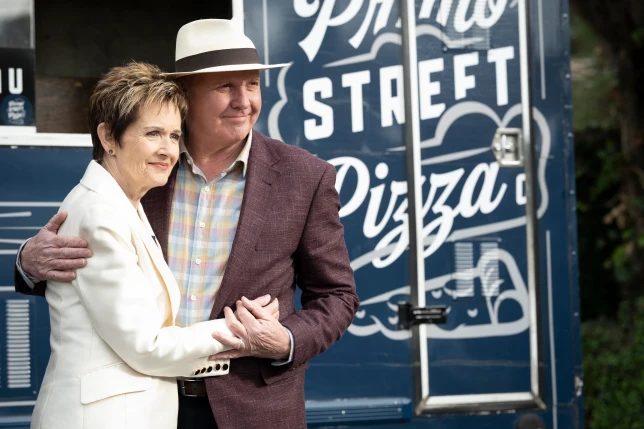 Few soap opera characters are as well-known as Karl Kennedy from Neighbours (Alan Fletcher), a mainstay of daytime TV in the UK for almost 30 years.
Being at the centre of several of Neighbours' best plots, such as his affair with Izzy Hoyland (Natalie Bassingthwaighte), as well as his numerous passionate arguments with wife Susan, makes the soap's resident doctor pretty much as legendary as they come (Jackie Woodburne).
However, Neighbours' unfortunate demise is quickly approaching after Channel 5 made the contentious decision to remove it from their lineup in favour of "original UK drama," which the network claims has a "great appeal" for viewers.
This Friday, July 29, the programme concludes in a delightful manner with an hour-long episode that honours everything Neighbours is, was, and yet might be, given other circumstances.
Before the final episode of the serial ends, Metro.co.uk spoke with Alan Fletcher, who played Karl Kennedy, about his time on Ramsay Street, his love of music in real life, and his future plans.
How do you feel now that the last scene for Neighbours has been filmed?
Naturally, I'm really sorry that the trip is done, but I'm also incredibly grateful that I had the opportunity to take it. Over the years, Neighbours has given me a lot and provided a lot of people joy, and that's been a very fulfilling component of my career. I'm quite fortunate that I was able to do that.
Is the show's final episode a celebration of its history?
Without a doubt! That is exactly what the executive producer and storyliners wanted to achieve. Additionally, there will be some charming little detours to keep the audience interested. Without that, Neighbours wouldn't be Neighbours! But there will also be a festive atmosphere surrounding the show. When it airs on July 29, there will be a few tears in a few living rooms!
Was it a smart idea to have some storied cast members return?
Of course! Being able to welcome Natalie Bassingthwaighte back [has been wonderful] because she is one of my best friends. Izzy is one of the sweetest and most mischievous characters we've ever had on Neighbours, so it's wonderful that she's returning with Malcom!
It's been amazing having Guy Pearce back; he's been in a lot of scenes. He did a great thing by doing it. All of these people that returned are incredibly appreciative of what Neighbours has done for them. It's wonderful how much they revere the programme.
What are your favourite iconic moments that you were a part of?
Oh, my God! Libby's wedding, in my opinion, was extraordinary; I actually felt like I was giving away my own daughter! Filming that was stunning, especially the welcome. A lot of twists and turns, like Neighbours, complicated with pregnancies and other forms of deception—playing the large Izzy and Susan love triangle was fantastic!
I adore the show's humour as well. My favourite episode of all time is episode 7000, in which Karl lost his scratch card and had to get naked in Toadie's home to retrieve it. I'll never forget the numerous wonderful times I've had over the years. When I perform my Dr Karl In Conversation presentation, those stunning scenes take up a large portion of the video and the conversation.
How did the Dr. Karl tour that you described come about?
I just thought, "I should put on a show!" At that point, I had worked on Neighbours for roughly 26 years. As a result, we put it together and used a lot of the footage Fremantle Media kindly provided for us. Considering how well my wife knows me, having her conduct my interview seemed like a smart idea. In March 2020, we performed one show in Melbourne as part of our UK tour. Then came the epidemic! After numerous postponements, we will finally be able to perform all of my UK gigs in September 2022!
Are you eager to travel, mingle with others, and meet new individuals?
In a big way! In London, I performed some Americana music, and the crowd was amazing! They responded so well to the music. They merely wanted to show their love for Neighbours and their sorrow that it was coming to an end.
What can you tell me about your most recent EP that you released?
This five-song EP serves as a sampling of the country and Americana musical genres that I'm experimenting with. I'm quite pleased with it. Later in the year, I'll release my album, which will largely focus on the elements of the EP, though it will probably lean a little more toward Americana folk music.
Do you enjoy performing in front of a live audience and how did you first start into releasing music?
Oh yes. It's lovely to perform in front of a live crowd. I got into music by mistake, of course! I was out with my wife on Valentine's Day in 2004 when I heard two guys singing in a nearby restaurant. They asked me to join them, so I did.
Later, as we were discussing how to play together, I said: "Great! However, let's perform in the Neighbours tribute concert. From there, it developed! We wrote an album, recorded it, and started receiving requests to tour the UK within a year, which we did for eight years. In reality, it was an unintentional thrill! [laughs].
How was it to work on your last scenes with Jackie Woodburne and Susan and Karl?
Standing next to each other in the final scene we shot was truly incredible. It was a lovely, cheerful scene of celebration and pleasure. When the event really ended, we managed to maintain our composure until there were remarks and tears were shed. It was nice since there were a lot of people present when the last sequence was filmed in the studios.
After "Neighbors," what are your future plans?
My priorities will be acting and music. Now that Neighbours is over, I'll be able to travel around a bit more because it was such an animal that you couldn't leave Melbourne while watching it.
I anticipate doing more transient acting jobs in the future. I'm excited about it, even if it's just for a day or a week. I'll have the chance to discover some new territory, and I already have some fascinating projects on the horizon.
Neighbors: The Finale airs on Channel 5 on Friday, July 29 at 9:00 p.m.