After Jesse Porter (Cameron Robbie) resigns and leaves town in Neighbours, David Tanaka (Takaya Honda) covers his remorse.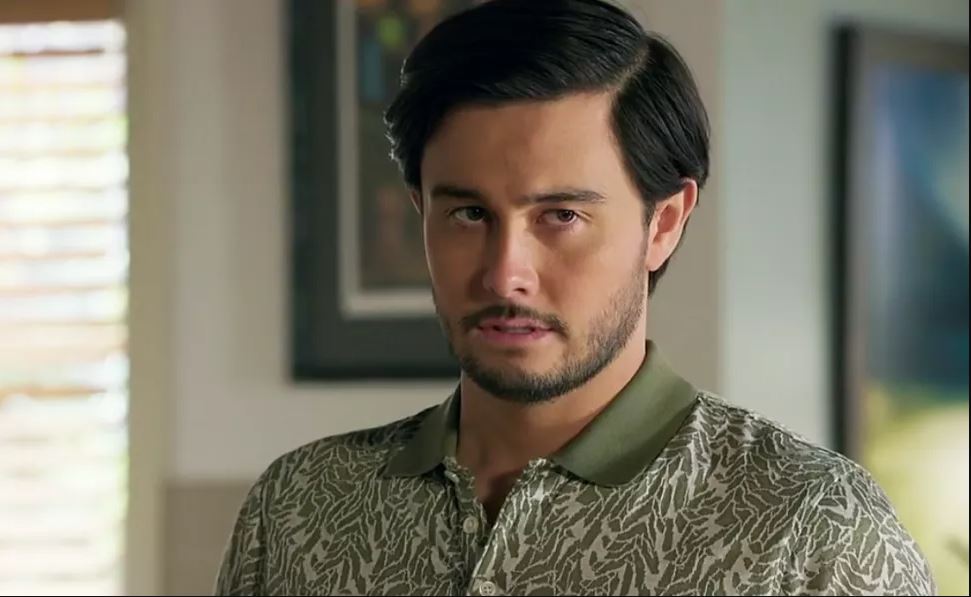 Terese Robinson (Rebekah Elmaloglou) is perplexed as to why Jesse did not appear for his mother Julie Quill's (Gail Easdale) jail visit.
After all, Terese decided to attend in the first place for Jesse's benefit!
She had no intention of meeting the lady responsible for her son's murder, but now that she has, she feels as if a weight has been lifted off her shoulders.
Terese has become rather fond to Jesse, despite the fact that he is the son of the woman who was responsible for her own son's murder, and she is concerned when he appears to have gone missing.
Terese finds the truth at Lassiters and is perplexed to learn that Jesse has put in his resignation and is relocating to Sydney!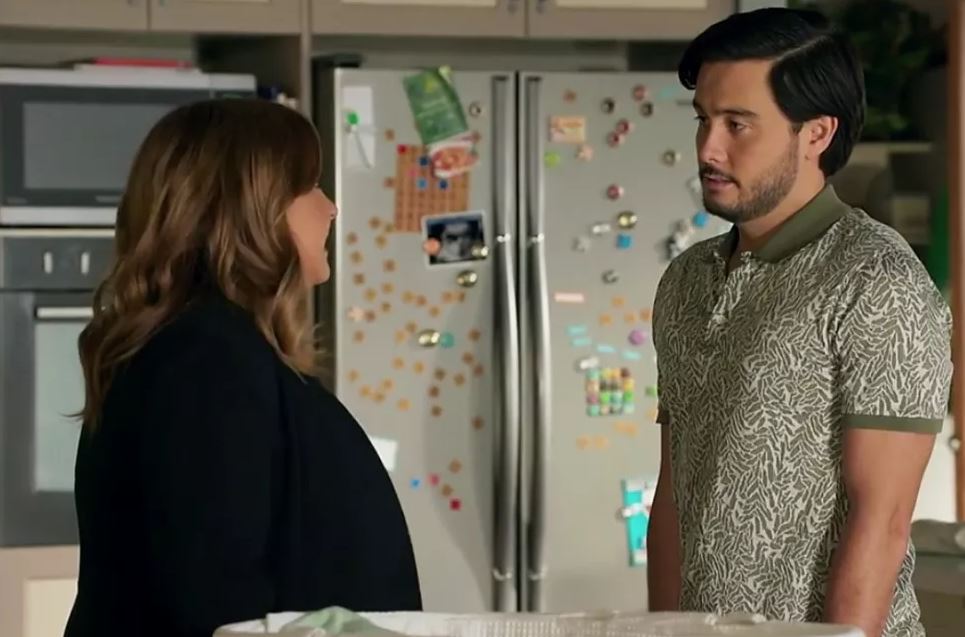 Terese goes to David to vent about Jesse's abrupt departure, not realising that he is the reason the boy has left town. After Paul (Stefan Dennis) admitted that he had lied to Terese about the failed Quill investment, he stepped in to rescue his father's bacon.
If Jesse had told his mother, the secret would have been out, and Paul and Terese's game would have been finished!
Terese is devastated after Jesse's abrupt departure, and David feels awful for concealing the truth.
Harlow Robinson (Jemma Robinson) discovers from Roxy Willis (Zima Anderson) at Lassisters that Lassiters employees are given a free drink at the conclusion of their shift without Paul's knowledge.
Harlow is irritated after being removed from her temporary role as Executive Liaison and sent to laundry duties. To make matters worse, Executive Assistant Chloe Brennan (April Rose Pengilly), whom she accuses of being responsible for her demotion, and other members of staff are making things tough for her…
Harlow wants to return to her former career, so might the discovery help her reclaim her position?
If Paul discovers that employees are receiving free drinks, he will undoubtedly slam them down like a tonne of bricks. Is Harlow going to expose the plan and throw everyone under the bus?
Rose Walker (Lucy Durak) proposes they have a pleasant business meeting over drinks to cheer up Toadie Rebecchi (Ryan Moloney).
The free lunch works, but seeing that Rose wants to be more than just friends, he expresses his reluctance to move on and that nothing will happen between them just yet.
Will Rose abandon her attempt to capture his heart?
Neighbours airs on Channel 5 weekdays at 1:45 p.m. and 5:30 p.m.