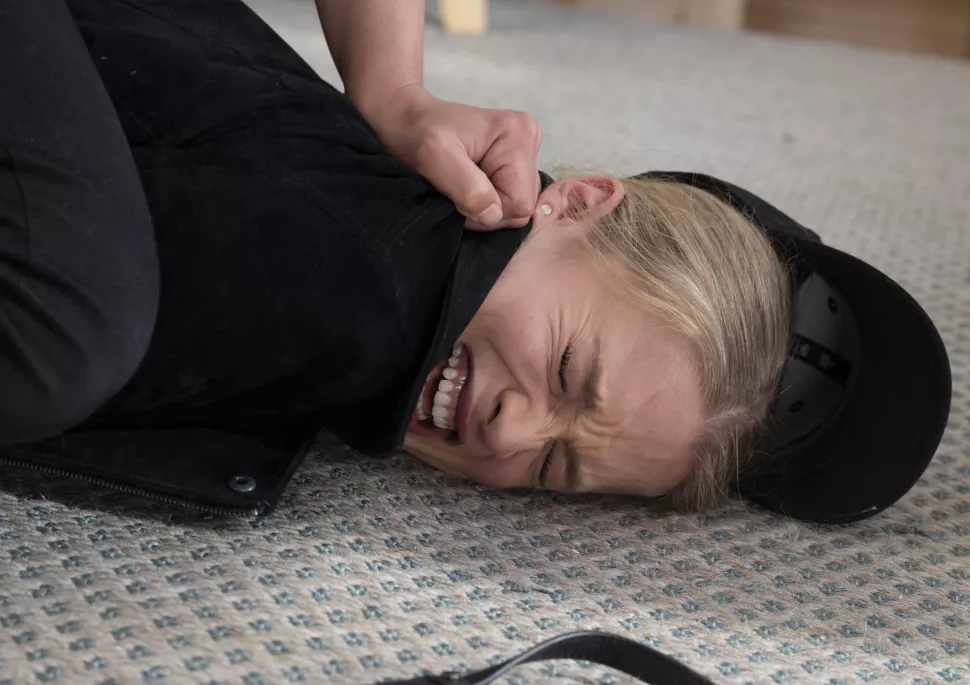 On Neighbours, Roxy Willis (Zima Anderson) is wary of Levi Canning's (Richie Morris) new girlfriend, Freya Wozniak (Phoebe Roberts).
Freya is still refusing to answer any personal questions about her origins or why she's in Erinsborough.
Last week, Roxy discovered Freya in police officer Levi's patrol car, rummaging through the police database.
What is the identity of "Gareth Bateman"? Why is Freya on the lookout for him?
Roxy is convinced that Freya is concealing something and may not be looking out for Levi's best interests.
As a result, she organises a girls' day out with Freya in order to learn more about the mysterious visitor.
When Freya manages to evade Roxy's line of questioning, she decides to take things a step further and commit a break-in!
But Roxy's crime takes an unexpected turn…
Aaron Brennan (Matt Wilson) and his husband, David Tanaka (Takaya Honda), are taken aback by David's brother Leo's (Tim Kano) choice to leave his baby daughter, Abigail, in their care… for the rest of his life!
After the sad death of his love, Britney Barnes, in the Flamingo Bar accident, Leo is struggling to be a single father.
As a result, he believes Abigail would be much happier with David and Aaron.
David is confident that Leo is not thinking clearly and that he will ultimately come to.
Aaron is concerned about becoming overly attached to Abigail once more.
After all, during THAT baby swap incident last year, the guys were duped into thinking Abigail was their own kid.
Is Leo asking too much of Aaron and David, as much as they want to help?
Amy Greenwood (Jacinta Stapleton) is adamant about starting her new food truck business.
While Amy was recovering from her EMERGENCY hospital dash, everything came to a halt.
However, the old manager of The Flamingo Bar still owes money.
So she enlists the assistance of her Ramsay Street pals.
Unfortunately, it appears that everyone, even her lover, Ned Willis, is preoccupied (Ben Hall).
How will Amy keep her head above water while injured and in debt?