On Home and Away, Ari Parata (Rob Kipa-Williams) is displeased with Matthew Montgomery's (James Sweeny) continued presence in Summer Bay.
Ari's girlfriend, Mia Anderson (Anna Samson), and her daughter, Chloe, had had a major falling out over Matthew.
Chloe is enraged after learning that Matthew is her long-lost father and that her mother has been lying to her all along.
Ari has been cautioned by Mia to stay away from Matthew.
Ari, on the other hand, believes it's past time he had a one-on-one conversation with barrister Matthew.
Ari delivers Matthew an unsettling warning to keep away from Chloe under the cover of a fishing excursion on the pier.
But it appears that Ari has only made matters worse when Matthew makes it clear that he won't leave until he's had a chance to get to know Chloe better…
Tane Parata (Ethan Browne) getting kissy-kissy with Felicity Newman (Jacqui Purvis) at Salt makes Mackenzie Booth (Emily Weir) uncomfortable.
After all, Felicity was the key suspect in the mysterious stalker who attempted to assassinate Tane with poisonous chemicals not long ago!
When Mackenzie inquires about Tane and Felicity's status, he respectfully informs her that it is none of her business.
Restaurant owner Mackenzie tries to clear the air with Felicity after realising Tane and Felicity may now be an official relationship.
She apologises to Felicity for her previous icy demeanour and her belief that Felicity was stalking Tane.
However, Felicity feels Mackenzie is still passing judgement on her character, so the ceasefire between the two ladies is short-lived.
Whoops!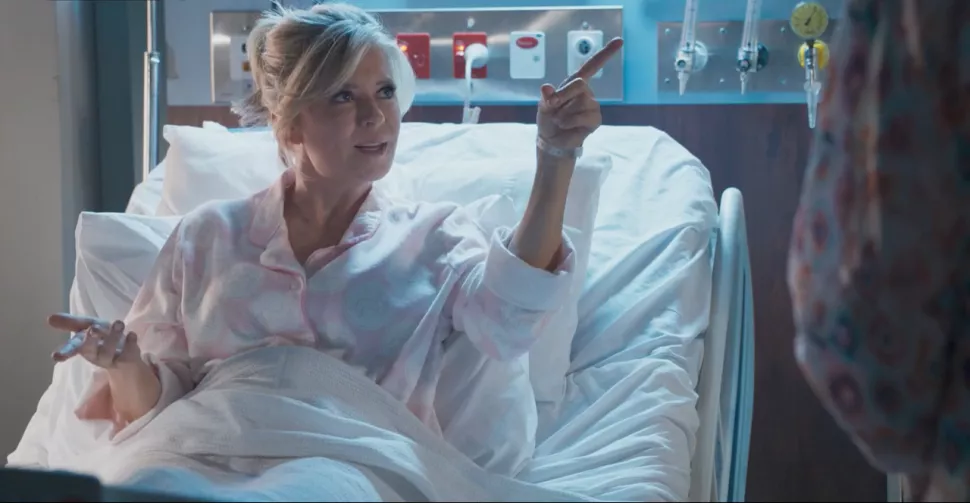 At Northern District Hospital, Marilyn Chambers (Emily Symons) is still causing a stir.
Marilyn refuses to leave the hospital despite doctors' inability to establish a cause for her latest health worry other than a psychological effect from her exposure to harmful chemicals.
Marilyn is reassured by Irene Roberts (Lynne McGranger) and Justin Morgan (James Stewart) that it is safe for her to come home.
However, they will come to regret their statements when Marilyn's snappish and rude behaviour continues to irritate others!
Irene and Justin, on the other hand, are perplexed when Marilyn bolts after receiving a MYSTERY phonecall!
But who is it coming from?