Fans of Neighbours will be pleased to find that Kylie Minogue and Jason Donovan's return may be more significant than previously anticipated.
Jason Herbison, the show's executive producer, said in an interview that the current rumours about Scott and Charlene's return aren't entirely true.
"What I've read isn't what actually happens, which is fantastic. It hasn't been released yet "According to The Herald Sun, via The Daily Mail, Herbison said.
He went on to say: "It was a shock to see Kylie as Charlene again. Very special, and I believe it was a true full circle for them as well."
While Herbison wouldn't say much about the pair's reunion, he did call it "beautiful" and "emotional."
In the 1980s, Minogue and Donovan starred as Charlene and Scott on Neighbours, becoming breakout stars before leaving Ramsay Street as their characters moved to Brisbane.
Charlene and Scott were said to be returning towards the end of the finale episode, showing up in their car and shouting "Finally. We've arrived at our destination "before the credits begin to roll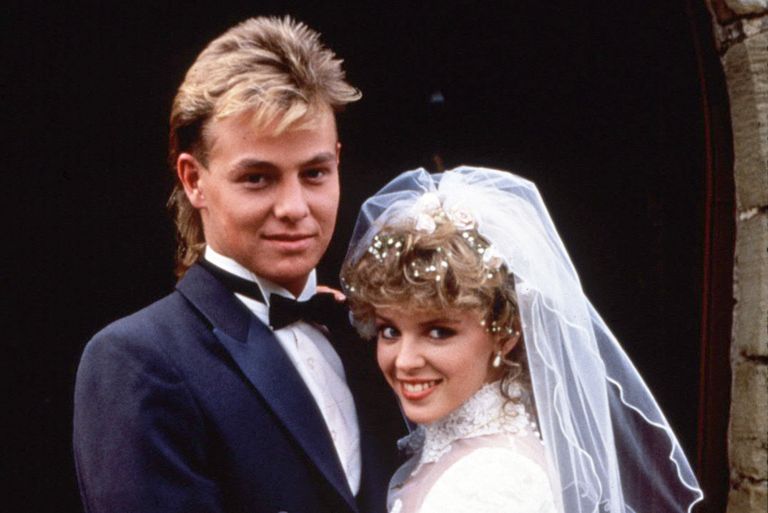 Minogue talked about revisiting her role as Charlene in a recent interview, calling it a "thank you" to the soap's viewers.
"It's just a thank you to the devoted fans who remember the show's early years," she remarked
"I've worked with celebrities you've heard of, incredibly awesome megastars, and world-famous figures. Then they'll ultimately admit that they used to watch Neighbours in high school and would skip school to catch the noon show."