Ada Nicodemou, who starred in Home and Away, has put doubt on her acting career.
On Tuesday, the 44-year-old beloved actress told Mamamia that she doesn't always regard acting as a part of her life.
'I'm still undecided about whether or not I want to act.' "I'm acting at the moment," she usually says,' she told the publication's No Filter podcast.
'I'm not sure if it's something I'll keep doing,' she added.
Ada, who has portrayed Leah Patterson on the long-running soap since 2000, suddenly questioned her ability to perform.
'I simply feel like it's something I've always done, but I haven't trained for it, and someone will see that I'm not that good,' she explained.
Ada went on to say that her contract on the programme has been extended, so she will not be departing anytime soon.
Ada made the remark after revealing that her nine-year-old son Johnas Xipolitas may follow in her footsteps as an actor.
'Jonas likes to perform, likes to be in front of the camera, and likes to dance,' Ada told Now To Love in April.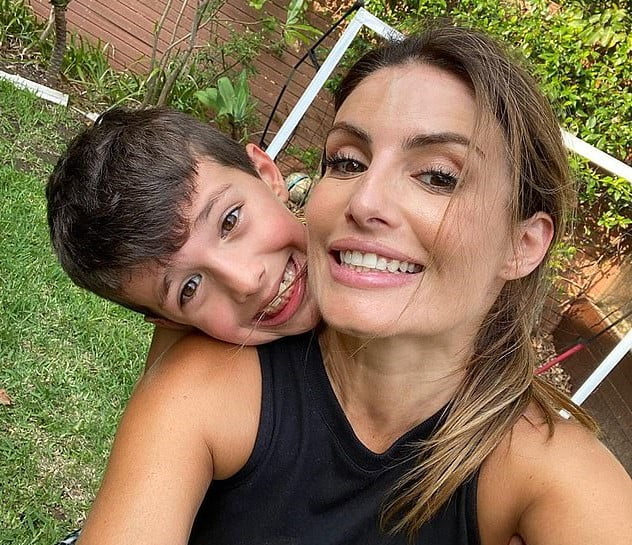 'I constantly telling him he needs to get out of the house and do something different.' "Well, if I'm not going to be an international soccer player mum, I think I'm going to be an actress," he said to me just yesterday, and I was like, "Oh, OK, wonderful!" So from one extremely difficult industry to the next.'
Ada and her ex-husband Chrys Xipolitas had a son together. They married in 2007 and divorced in 2016.
She is now engaged to Adam Rigby, with whom she has been in a long-term relationship.