They used to be one of the most popular couples in Summer Bay.
Christian's romance with Tori, a doctor, takes a hit this week as he decides to move out. Is their relationship truly over?
Since the neurosurgeon impulsively stopped to aid skydiving accident victim Rachel, things have been going south for Tori (Penny McNamee) and Christian (Ditch Davey) (Marny Kennedy).
Tori couldn't believe he chose Rachel over his upcoming wedding.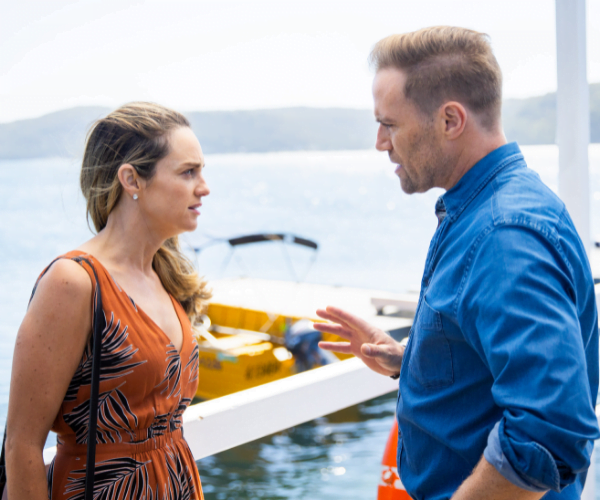 Christian is urged to talk things over with Tori by Jasmine (Sam Frost), but instead of going home to his fiancée, Christian has a heart-to-heart with Rachel. He expresses his belief that they share a strong bond.
Christian claims he escaped being kidnapped by insane, syringe-wielding nurse Lewis (Luke Arnold) in order to save Rachel.
She's taken aback and tells him she'd be dead if Christian hadn't come to her aid.
Marny, 27, tells TV WEEK, "Christian comes along like a ray of brightness." "They become closer as a result of their common experience of confronting their own mortality."
Tori accuses Rachel of being overly connected with her fiancé when they meet face to face later. Tori can't seem to get her head around what she feels is an infatuation with Rachel as Christian and Tori try to sort things out.
"I believe it's quite evident what brings these two together," Marny says of Rachel and Christian, "but it's hard for a lot of people, such as Tori and even Jasmine, to comprehend."
"And that is their gratitude for the fact that they are alive."
Tori cries down, her heart shattered, while Marilyn (Emily Symons) tries to console her. Christian sinks himself deeper into a hole when he tries to defend himself and his reasons for assisting Rachel once more.
Christian informs Tori he's moving out since he doesn't have a choice. Tori's last-ditch effort to persuade him to stay fails miserably.
What a disaster!
Despair from drugs!
In this week's nerve-wracking episodes, Justin overdoses on bad medication he bought online. It's not the first time he's taken too many pills, but is it the last?
Justin's treatment for a surfing accident has devolved into a full-fledged addiction to painkillers (James Stewart). On the surface, he appears to be doing everything he can to quit smoking, informing Leah (Ada Nicodemou) last week that he has a new doctor who is assisting him in quitting cold turkey.
But this is a complete fabrication. Justin gets the shivers when Leah leaves the garage and grudgingly consumes some of his diminishing supply of medicines.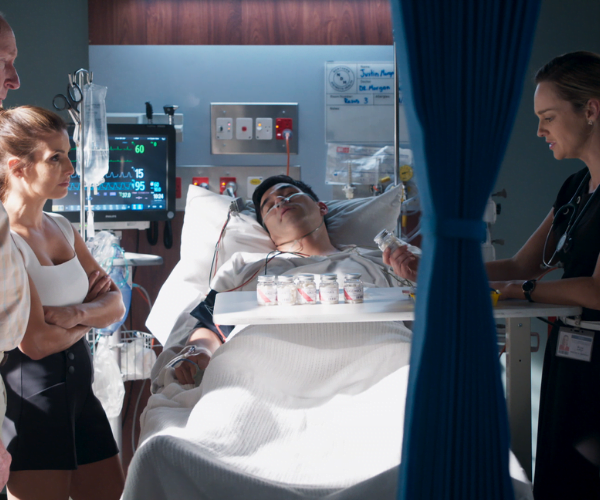 "For Justin, things are clearly getting a little too much," James, 45, tells TV WEEK.
"He'll make up any excuse to act like a victim and receive medicines."
When Ziggy (Sophie Dillman) arrives at the garage, seeking to reclaim her job after an unpredictable Justin dismissed her, he's almost caught ordering more painkillers on the internet.
Justin lies when Ziggy demands to know why he fired her, claiming she messed up a work.
His painkillers arrive in the mail and Justin gets his fix – and then he greedily takes even more until … Leah finds him slumped in the garage.
Will he live?