Holly Brisley, a former star of Home and Away, relocated with her family from Sydney to the Gold Coast, where she intends to construct her forever residence.
Holly Ford, 44, and her husband Paul Ford, a real estate developer, recently paid $1.7 million for a plot of undeveloped land in the Coolangatta neighbourhood.
According to Realestate.com.au, the couple, who are the parents of a son named Levi and a daughter named Willow, have been spotted sailing the waterways close to their new building.
Holly and Paul had plans to construct a $3 million home on the hilltop 939 square metre lot that has views of the ocean and the coast.
The family relocated to Queensland after selling their previous home in Balgowlah Heights, northern Sydney, for $12.15 million at auction.
Following the sale of another home for $11.8 million, the beachfront property went up for auction in December, breaking the previous record for the neighbourhood.
The four-bedroom, three-story home was purchased by the couple in 2012 for $3.8 million.
The former home of Holly and Paul is just barely visible from the street, has easy access to Forty Baskets Beach, and has just one neighbour.
The family was able to quickly walk to a nearby children's park and a safe ocean pool during their time there.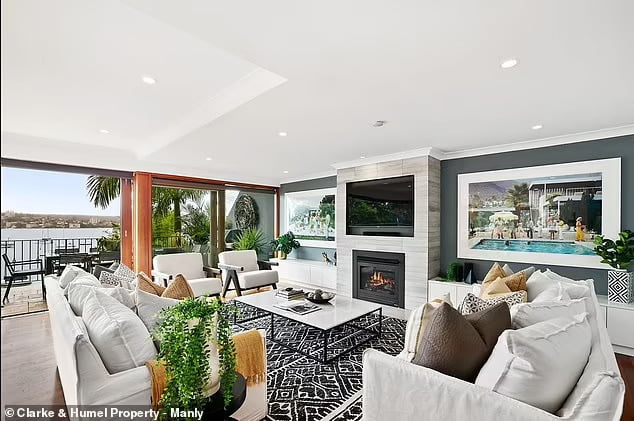 A practise driving range, ground-floor studio, basketball court, and rooftop terrace are additional features of the Balgowlah Heights residence.
We frequently host dinner parties or simply grab some bean bags and sprawl out on the grass. Holly previously told Realestate.com.au, "It is definitely a house for entertaining."
And the views are amazing; on occasion, you can see the ocean's fish, and the nighttime view of Manly's lights is just as beautiful as the daytime view.