Jasmine and Lewis' partnership improves next week on Home and Away in the UK, but will his grudge against Christian be their downfall? Susie convinces John to organise a fundraiser for the Surf Club… But what does she want to do with the funds?
Sweethearts from university When Jasmine (Sam Frost) visited Colby Thorne at the end of last year, she found her old fling working at the prison hospital, and the two were reunited. It was discovered that the two had an attraction during their university days, but that they ultimately split up, with Lewis marrying fellow student Anna and Jasmine moving to Summer Bay and marrying Robbo.
Both of their partners died tragically young, and their mutual sorrow has brought them together in recent months. The flame between them was eventually rekindled, and they found themselves in a new relationship.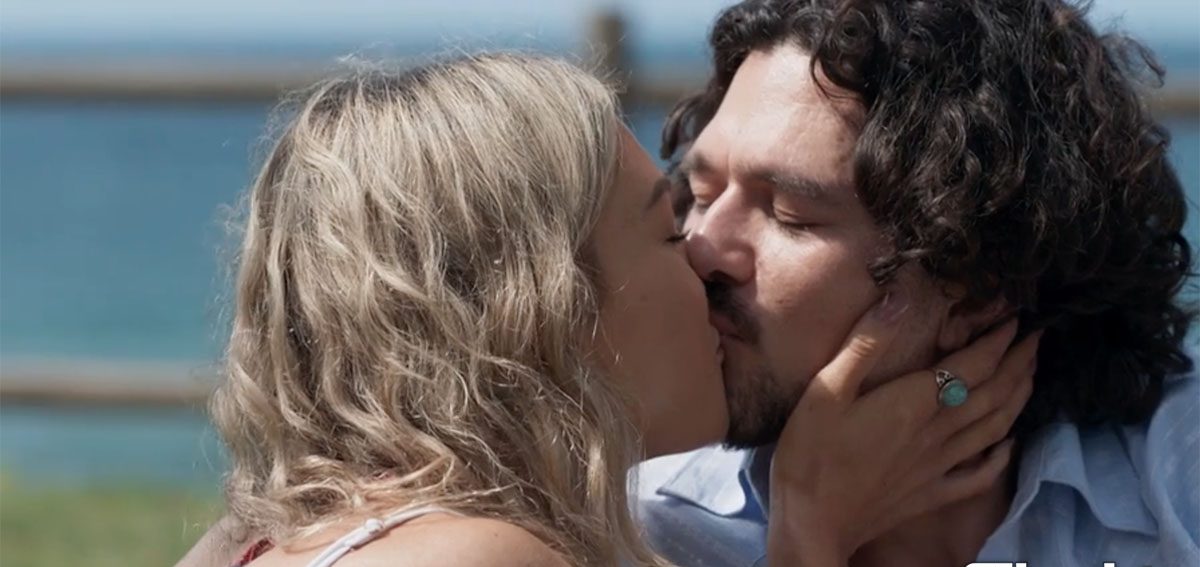 Jasmine feels totally at ease with Lewis after initially feeling guilty about moving on from Robbo. She's ditched her wedding band and is completely immersed in their new relationship. Jasmine begged her new boyfriend to spend the night last week, saying she didn't like saying goodbye to him at the end of their dates.
Unfortunately, one of the things she's having trouble with is sharing a house with Irene. Irene (Lynne McGranger) and Willow (Sarah Roberts) arrive home early this week, interrupting Jasmine and Lewis' plans to spend the day in bed together.
When Jasmine is pushed out into the kitchen to confront the pair, Lewis quips, "Well, that's a mood killer."
Despite the fact that it is Irene's home, it is a happily married couple's home. Jasmine has no qualms about evicting her landlady from her own home. "Listen, don't take this the wrong way, but is there some way you could just skip out?"
"You have a boy in your room!" Willow exclaims gleefully before the two of them dash out the door. Jasmine is determined to make the most of her new love interest.
Although she appears to be absolutely content with her new relationship, there are plenty of signs that it is about to go south.
Though Lewis is seeking happiness, Christian (Ditch Davey), a Northern Districts colleague, is not. After learning that Lewis blames him for his wife's death, he's starting to question his skills as a neurosurgeon and wonders if he's lacking anything.
When Marilyn (Emily Symons) was admitted to the hospital with a minor concussion after a drunken spill, Lewis set out to undermine the seasoned doctor, insisting that Marilyn be kept in for further observation despite her appearance. He's keeping a close eye on Christian and waiting for him to make a mistake.
Tori (Penny McNamee) attempts to persuade her fiancé that his reservations are purely emotional and have little to do with his skills. However, when they arrive at the Diner and Marilyn drops one of the coins Tori hands her, Christian becomes concerned that something is wrong and that he discharged her too soon.
"Does clumsiness occur frequently?" he inquires of Marilyn. "Yes, it does, I'm a super clumsy person," she laughs, but his interrogation soon becomes a source of concern for her. She remembers dropping her fork at dinner the night before, and she becomes paranoid that the fall has given her cause for concern.
Tori is annoyed when the two have an impromptu medical consultation in the middle of the diner. Marilyn starts to fear that she may have experienced dizziness or slurred speech without realising it, and when Christian leaves her with his phone number, it's up to Tori to convince a terrified Marilyn that her boyfriend is overreacting.
Is Christian going to drive himself insane by second-guessing every decision he makes?
Susie McCalister (Bridie Carter) is still entangling herself in every aspect of Summer Bay life. Now that John Palmer (Shane Withington) is the new president of the Surf Club, she can use his newfound power to carry out her deception scheme.
She cites a long list of issues at the club, including broken tiles in the women's locker rooms, faulty plumbing, and mould in the men's toilets. The only problem, as John points out, is that they don't have the funds to make any big improvements – in reality, that kind of money will never be available in the club's budget!
Susie, thankfully, has a solution for any problem, and this time is no exception. She suggests that they host a fundraiser, a major event that will solidify John's status as a forward-thinking president while also providing much-needed funds to the fledgling club.
John thinks it's a great idea and proposes they hold a surfing contest. They're a surf club, so it's great – with a semi-pro event for locals and a longboard competition for the elderly, they will cater to people of all ages and abilities.
Susie adores it and makes it her goal to raise funds by approaching local businesses for donations.
She has a busy week ahead of her, as she must also persuade Leah and Justin to fork over a large sum of money. Their mortgage application is turned down, and they are on the verge of losing their dream home. Despite the fact that the deal comes with higher rates and a broker fee, she manages to persuade them to use her recommended private lender, and the couple hand over their substantial deposit to get things going.
Susie McCalister appears to be a natural at persuading people to part with their money, but is anyone too trusting of the Summer Bay newcomer?