Drovers Fly, Weld, and now Summer Bay – Bridie Carter has found a home in some of the most memorable locations on Australian television, but New Zealand has a piece of her heart.
"I'd go to New Zealand in a second," she confesses, talking about her new job as Susie MacAllister's Home And Away.
"My children are trying to escape there. I've never heard them say that they would go to New Zealand every chance they could get while I was working there. My husband likes it, too."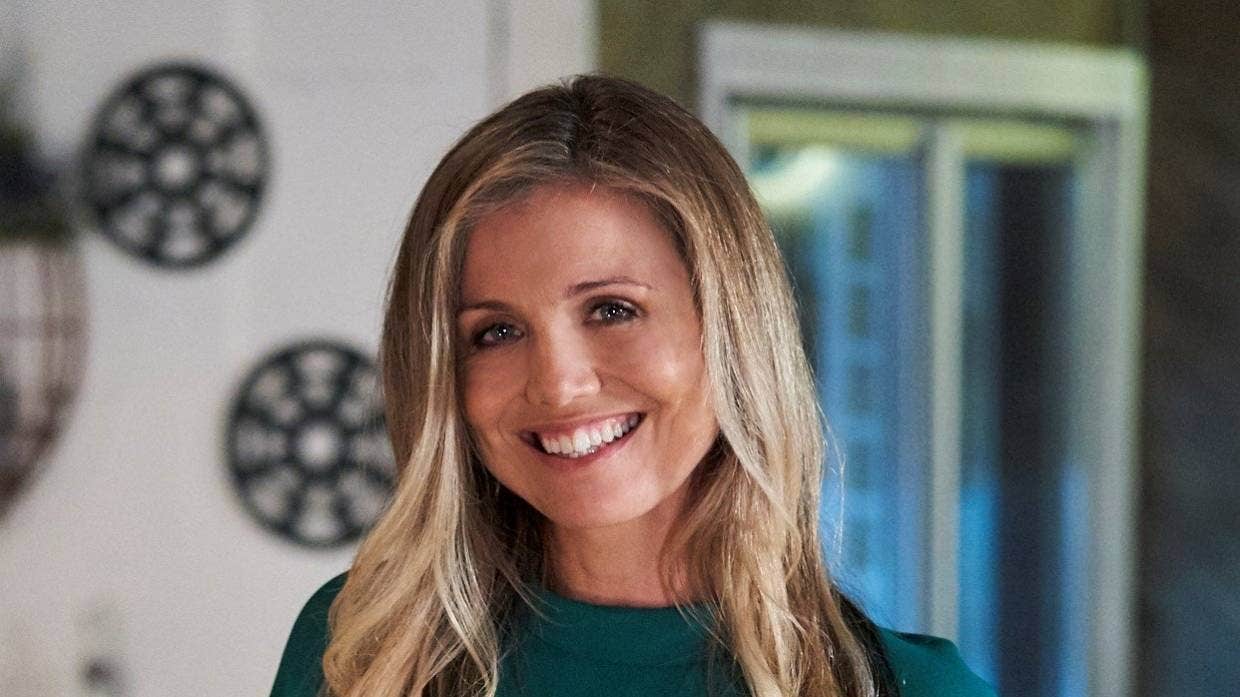 Carter, famous all over the world for playing Tess McLeod in the six seasons of McLeod's Daughters, spent a lot of weeks shooting 800 Words in the drama of George's (Erik Thomson) editor Jan.
She appreciated the experience.
"Not only do I love New Zealand as a country, and people and culture and all that stuff, I really like working with people in the film industry because I think there's a lovely, gracious, humble attitude, and I just love that. I felt very much at home there."
These visits have made it possible for her to reconnect with Lisa Chappell, Michelle Beaufort of Shortland Street, who played her sister Claire in McLeod's Daughters.
"When I worked for South Pacific Pictures on 800 Words, I would walk through the corridors and, of course, there were photos of Lisa on the walls when she was on Gloss and City Life," Carter says.
"So I went to the Auckland Theater Company and saw her in a play and sent a message backstage saying, 'Come out on the front after that. There's someone here to see you."
After 800 Words had been axed – a decision that Carter called 'simply stupid' – she returned to the Byron Bay farm where she shared with her husband Michael Wilson and sons Otis, 14, and Tobias, nine.
"My children don't care if their mother is an actress. Well, I'm just their mother.
"People still say to them, 'What do you think about your mum at McLeod's? 'And this and that, and they don't even have two hoots,' she says. "I was on a road trip, working for the first four or five years of Otis' life. He went with me all over the place so I did work."
There wasn't a lot of TV parts after McLeod's, though.
"I think what happens when you're on such a famous show has to be a spot. People find it really difficult to see you as anything but that character, that is, Tess McLeod.
"At the time, I didn't understand why. It was like, "Why? Ok, I'm an actress. I'm meant to be a lot of other things. It's my responsibility to turn, however, sadly, people have minimal views of our profession. Ok, I don't know why. My job is to be other people, to get into other people's shoes, not just one person's shoes."
Carter was back on the farm when the producers of Home And Away were calling.
"In the middle of the height of Covid, I was at my farm with my dad, home schooling and feeling very grateful to live where I live, but at the same time in that horrible unknown that we were all in, when I got a call from my agent, 'You've got a job offer' and I just went, 'What? '. I kind of didn't believe him because nothing was going to shoot at that time. It was so far left of the ground. I've been offered – and it doesn't always happen like that, let me tell you – I've been offered this role in the most beautiful way in the most precarious of times, so it was a great blessing, I have to admit."
Susie, a real estate agent, moved to Summer Bay from Western Australia to start a new life and, against all odds, interacts with Summer Bay's John Palmer (Shane Withington) who has recently split from his wife Marilyn (Emily Symons).
"I have to say that this job is a feast. She's one of the best roles I've performed on television. It's a very interesting job," Carter says, acknowledging that he's joining a long-running show like Home And Away is also difficult.
"It's really different when you start a show, because you're all starting together, but this is a well-oiled beast. This show has been going on for decades, so – even though I've been around for a long time – it's still odd to come to the show as a new person on the block, but I have to admit it's like a family. They just accepted me with open arms, the cast and the crew."