Sophie Dillman of Home and Away may be up for a Silver Logie for Most Popular Actress, but she's looking forward to the TV WEEK Logie Awards for another reason.
Sophie claims that this year's event will be the most important in its 62-year history, following a two-year break due to the epidemic that ravaged the film and television industries.
"Our industry has had such a difficult time throughout the pandemic, and so many people have relied on the industry to distract them from how difficult life has been," she tells TV WEEK.
"It's critical that the Australian [film and television] industry is recognised."
(|target=" blank") for all of its incredibleness.
"I think it'll be a lot of fun to finally see people we haven't seen in a long time and be able to celebrate all of the hard work we've put in for so long under such adversity."
Sophie has been nominated for a Logie twice, the first being for the Graham Kennedy Award for Most Popular New Talent in 2018.
Despite the fact that she is now a regular at the Logies, the 28-year-old says being nominated for Most Popular Actress is a completely different ballgame.
She laughs, "I feel like I'm playing with the big boys now!" "This is a significant nomination."
"However, I wouldn't say I'm under pressure." I just consider myself extremely fortunate to be recognised among such tremendous talent."
Sophie describes being nominated for the Silver Logie with her Home and Away co-star Ada Nicodemou as a "full circle" occasion.
"She's one of Australia's most well-known and longest-running television personalities." It's an honour just to be in the same room as her, let alone being nominated for the same award," she exclaims.
"I'm very honoured, I'm simply so fortunate." Ada has been a wonderful friend and is a wonderful performer, person, and human being."
Sophie, who has played Ziggy Astoni on Home and Away since 2017, is excited to begin the search for a gown for the Logies, which will take place on June 19 at The Star Gold Coast Entertainment Precinct.
"We're in talks, and we're just getting started now." It's at this time that you start contacting stylists and designers and putting together mood boards," she explains.
"It's been such a surreal experience because I never imagined myself getting ready for something like the Logies, wearing such amazing gowns, and feeling like a princess."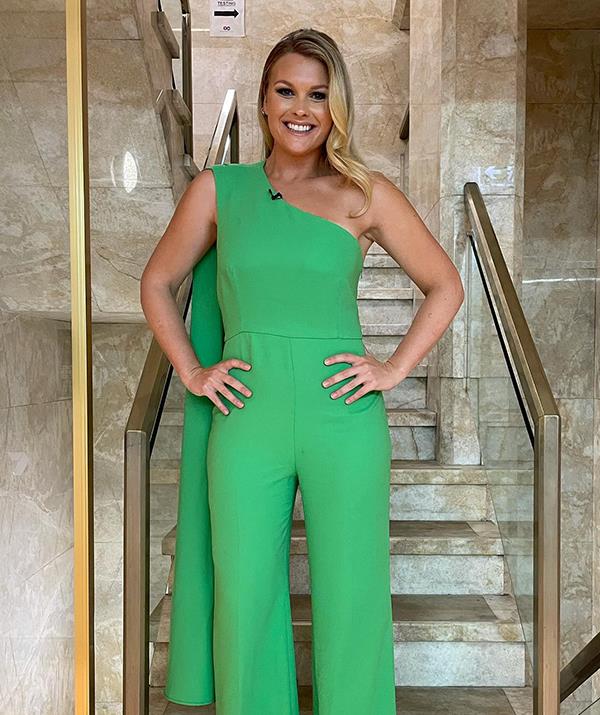 Sophie never saw herself as the Mazda Australia ambassador, a position she describes as a "pinch myself" moment.
"I nearly fell out of my chair with joy when they invited me to be an ambassador. I'd never driven a new automobile before, and I'd never been so fortunate to be able to buy one. "Having the ambassadorship offered to me was beyond my wildest aspirations," she recalls.