Celebrities haven't used the #ThrowbackThursday hashtag on Instagram in years, but it hasn't stopped them from sharing charming and amusing childhood throwbacks on social media.
Home And Away alums and Bachelor heartthrobs have shared a plethora of old images online, ranging from elementary school photos to uncomfortable adolescent photos.
While most of them are unrecognisable, these photos show that even our favourite celebrities were once just like us – braces and all!
Check out the greatest of celebrity throwbacks, from the geeky to the lovely, from chubby newborns to gangly teens, and put your famous knowledge to the test to see if you can recognise these celebs from their infancy.
Scroll down to see all of our favourite celebrity throwbacks.
We adore an homage to Osher Gunsberg! And while on the Billabong Pro Tahiti circuit, he gave us this "flashback to 2003." "I'd never seen a wave like #teahupoo, a subway tunnel-sized tube with hundreds of tonnes of water smashing over an ancient, shallow, razor-sharp reef," he said in his post about the adventure.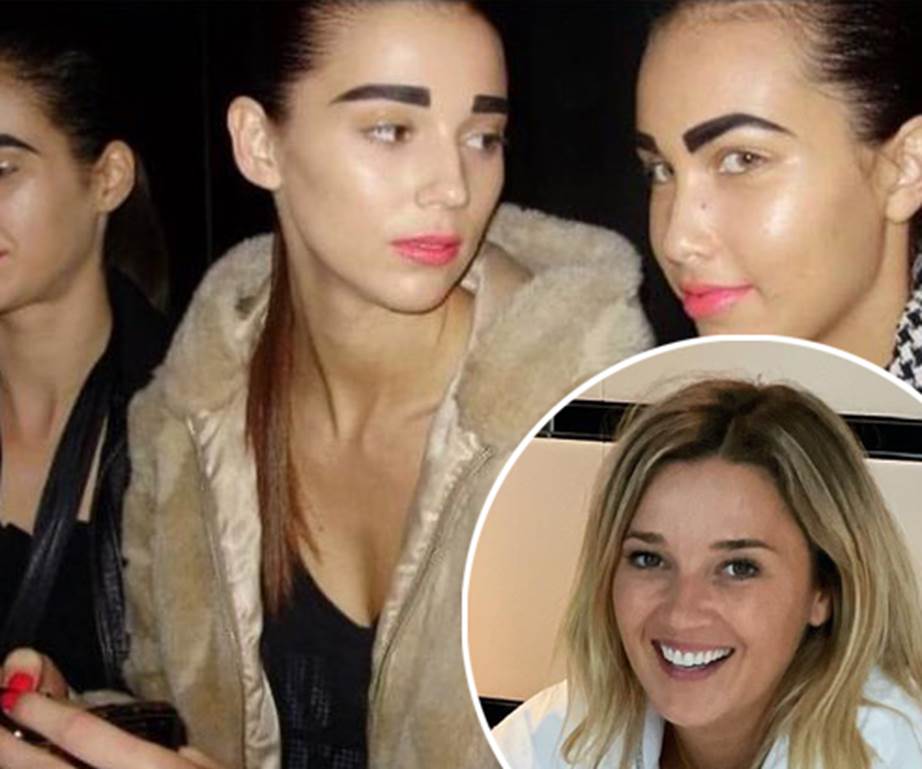 Is that you, Jasmine Stefanovic? Fans couldn't look away from the ex- model's… dubious makeup selections after a buddy posted this reminiscence to their days in the fashion industry together. "Fashion week 14 years ago, where has the time gone?" wrote a pal on the photo, prompting Jasmine to respond, "How good are our eyebrows?" There is no response!
Jules Sebastian shared this adorable throwback photo of herself as a young kid, complete with matching pigtails. She said in the caption of the photo: "What advice would you give to your younger self? To me, this tiny girl would say… Your superpower is your capacity to stay true to yourself throughout each stage, so don't change a thing!"
Georgie Parker of Home and Away posted this famous noughties style including a mesh tank over a black singlet, a hip-hugging skirt, and blue eyeshadow in the early 2000s, when she felt nostalgic for simpler times. She provided a charming detail about the moment captured on flash in her post, which was taken at The Australian Academy of Cinema and Television awards. "@aacta, what a flashback. It was 20 years ago. I recall feeling amazing in this skirt, eating a lot of chocolate with my husband, and having a fantastic night in general "she said
Roo was a real sweetheart! Georgie from Home and Away has also pleased fans with a childhood throwback photo to celebrate her 57th birthday.
It's no surprise Sylvia Jeffreys would grow up to light up our screens with a smile like that. "Slap on a satin headband and party hard," the Channel Nine host wrote in her message, drawing attention to her stunning adornment. David Campbell, her Today Extra co-host, was amused by the throwback from her childhood and said, "This little face."
Ricki-Lee Coulter shared this lovely school photo, and while we think she looks stunning, the singer revealed that her hair was a do-it-yourself style. She made a self-deprecating joke about bringing back the boyish hairstyle in her caption. "Did you ever give yourself a haircut when you were a kid?! ??? This was my best cut for tiny guys! You'd swear I was a boy if it weren't for the frilly collar and the headband! Maybe I'll have to give this haircut another shot as an adult… NOT AT ALL!, "the former Australian Idol contestant wrote
Hamish Blake appears to have always had a fondness for cakes! The TV host and father, who shared an endearing throwback photo from 1988 on Instagram, dubbed his 5th birthday a "potential cake baking genesis moment." He expressed himself as follows: "Mum recently discovered this photo of my 5th birthday cake, which depicts cricketers playing a fielder-less game on a massive 5. While it's easy to nitpick and say there could be some green coconut for grass and some small pyrotechnics on the perimeter to give it a true BBL feel, I remember really enjoying this cake. It astounded me that my passions for cricket, chocolate, and my new age could all be merged."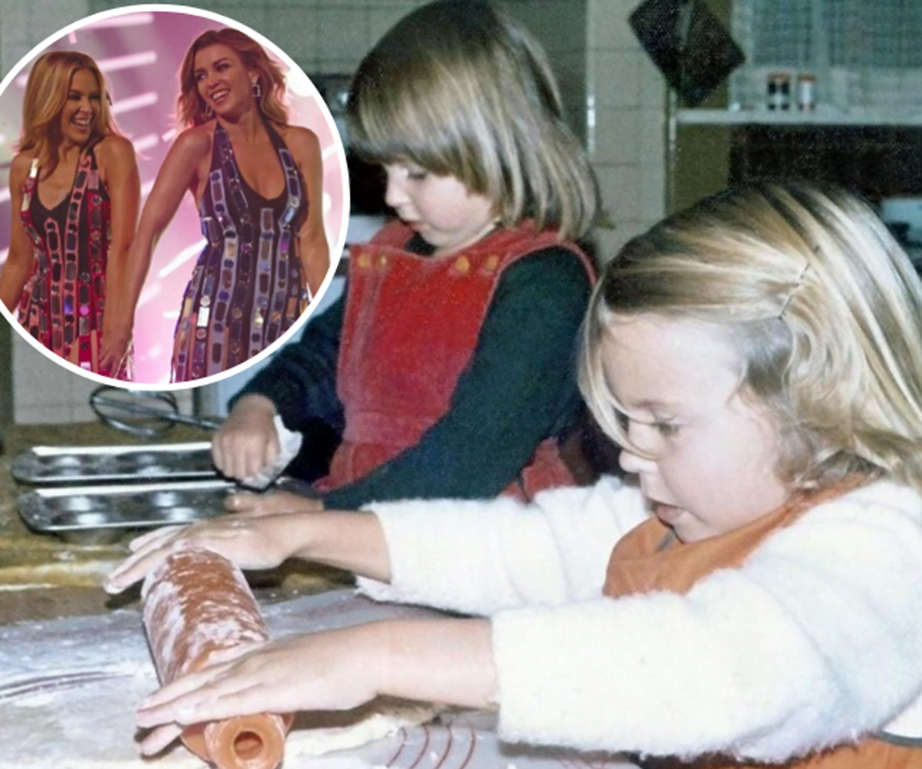 Dannii Minogue gave fans an Easter treat by sharing a previously unseen photo of herself and her sister Kylie as children.
"When we were younger, this photo shows me and @KylieMinogue cooking up a storm at our Nain's house. Will you be preparing anything special for Easter this year, and will your children assist you in the kitchen? "she penned
Dannii Minogue shared a wonderful snapshot of her own first day of school in a greeting to all the kids, parents, and teachers starting the first day of school. What a sweetheart!
Tiffiny Hall, a personal trainer, shared an old photo of herself in high school, along with the one piece of advice she'd give her adolescent self. "In school, I was quite enthusiastic and got a lot of help from my teachers. I didn't realise how significant that was at the time, but I'm happy for where it has led me in life now. If I could give my adolescent self one piece of advise, what would it be? It would be to enjoy the ride rather than being concerned about the future. Live in the moment, believe in yourself, and trust that positivism, hard work, and passion are the keys to success." That message is fantastic!
Alex Nation was a mother-to-be before she became a fan favourite on The Bachelor. This photo from her pregnancy with son Elijah was released by the reality star. "Here I am, pregnant, 18, with a brace face, nervous, unsure, delighted, scared (petrified), yet empowered. I just want to say thank you to all the mothers out there. We're weary 96.5 percent of the time, and we only get to sit on the toilet in solitude once in a while, but we really love it ""You rock!!!"
"I'm still rocking an egg challenge from earlier…" Julia Morris of I'm A Celeb shared a cute throwback photo of herself when she was younger, and it's egg-cellent!
Julia Morris, young Australian comedian, shared this sweet throwback to her playground and pigtail days on Instagram.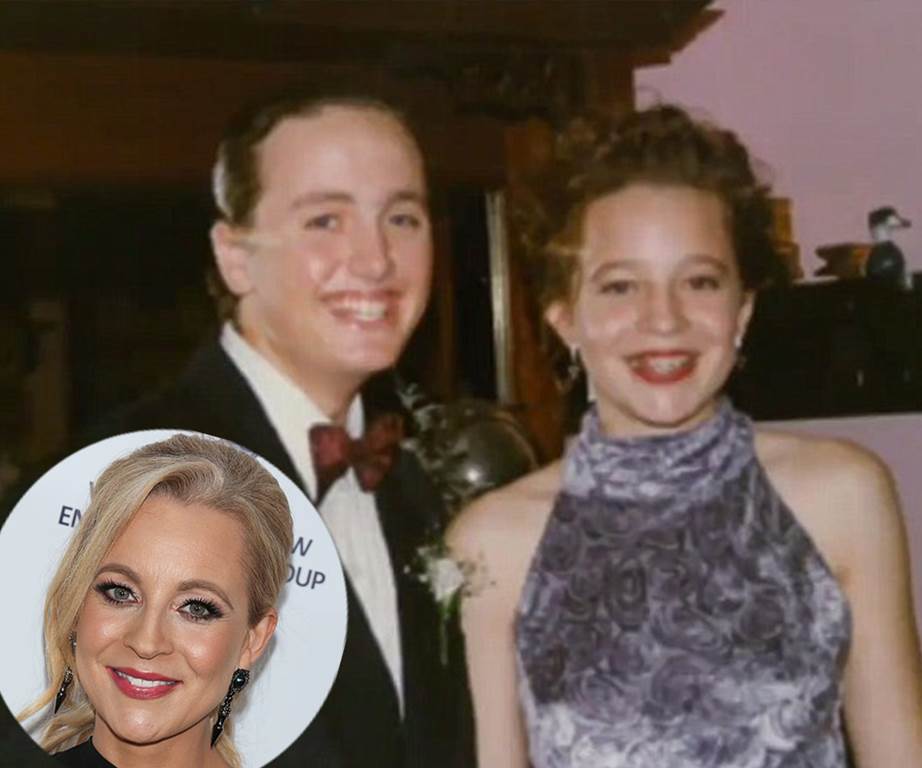 On The Project, Carrie Bickmore shared this beautiful throwback from her high school formal. "When he rolled up, he said to me, 'I bet my grandma's couch is made out of that stuff," the blonde beauty revealed of her date's reaction to her velvet dress.
"Oh my goodness, I'm still doing the same dance steps! That's a little unsettling "When a caparison photo flashed across the screen, the mother-of-two giggled.