Sam Frost and her new beau Jordie Hansen are going from strength to strength.
The former Home and Away actress, 33, and the Australian Survivor star, 26, celebrated their love this week with a romantic camping trip in South Australia's Flinders Range.
On Tuesday, Sam posted a photo gallery to Instagram of herself and landscaper Jordie hiking through the beautiful mountain range.
The couple, who announced their relationship on April 4, was seen snuggling on top of a mountain in one photo and over a campfire in another.
'Brachina Gorge, Flinders Ranges,' Sam added a love-heart emoji to the photographs before tagging Jordie's account.
Jordie's brother Jesse, 22, who was his partner on Australian Survivor this year, joined the lovebirds on their outdoor excursion.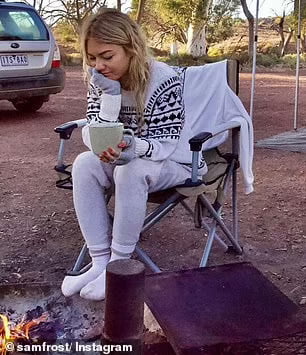 The relaxing vacation comes just weeks after Sam debunked rumours that she and Jordie, a friend of her younger brother Alex, had broken up.
According to sources close to the pair, they called it quits on April 22 following a brief romance.
Sam debunked the rumours a day later when she shared a loving photo of herself in bed with the tradie on Instagram.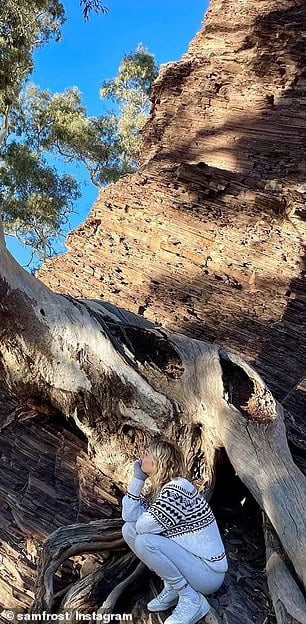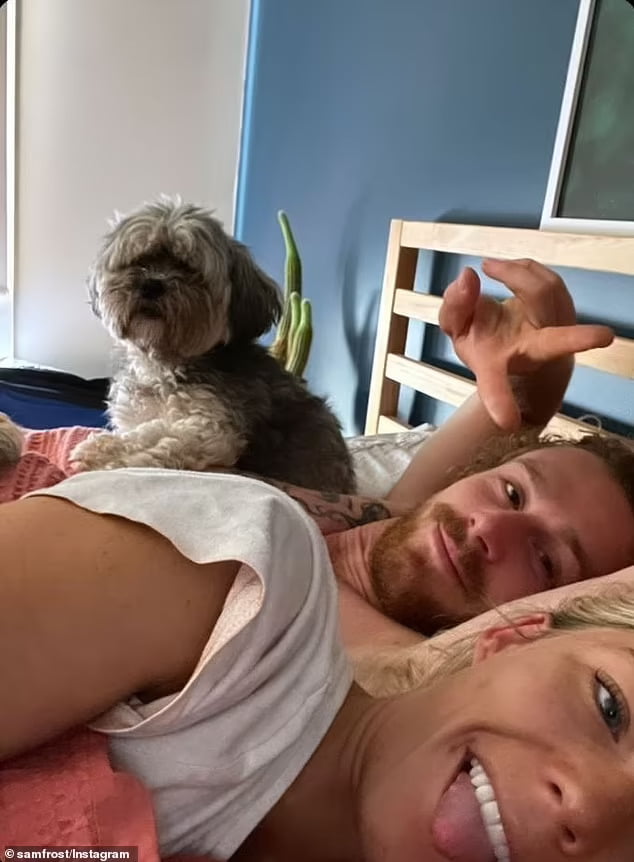 On April 4, Sam and Jordie, a landscaper from Victoria, confirmed their relationship by uploading films and photographs from a road trip from Sydney to the NSW South Coast.
Jordie quipped shortly after that his relationship with the former Bachelorette was a "victory for the everyman" on Instagram.
Sam had previously mentioned that she was dating a friend of her brother Alex, who competed on Australian Survivor this season as well.