He learns the truth about Mac's pregnancy loss.
On UK screens next week, Ari Parata of Home and Away discovers the truth about Mackenzie Booth's devastating baby loss.
Ari (Rob Kipa-Williams) has no idea Mackenzie was pregnant with his brother at any time. After collapsing at home in a recent episode, Mackenzie was diagnosed with an ectopic pregnancy, which meant the baby couldn't be saved.
Mackenzie (Emily Weir) defies doctor's orders and returns to Salt in upcoming episodes on Channel 5.
Mackenzie's decision affects her housemate and friend Ziggy Astoni (Sophie Dillman), who has been ordered to rest.
When they see Mackenzie collapsing at work, Ziggy and her boyfriend Tane Parata (Ethan Browne) are both concerned.
They hurry her back to the hospital, but Ari is on the Salt balcony, watching and wondering what's going on.
Mia (Anna Samson), Ari's partner, who already knows about Mackenzie's death, realises she can't keep lying to him and agrees to tell him everything.
Ari is taken aback by the shocking news and rushes to the hospital to see Mac, who has just been diagnosed with an infection that isn't life threatening.
Ari informs Mac that he has learned of their baby's death. Mac, who has finally been able to let her guard down, is torn apart by sorrow and breaks down.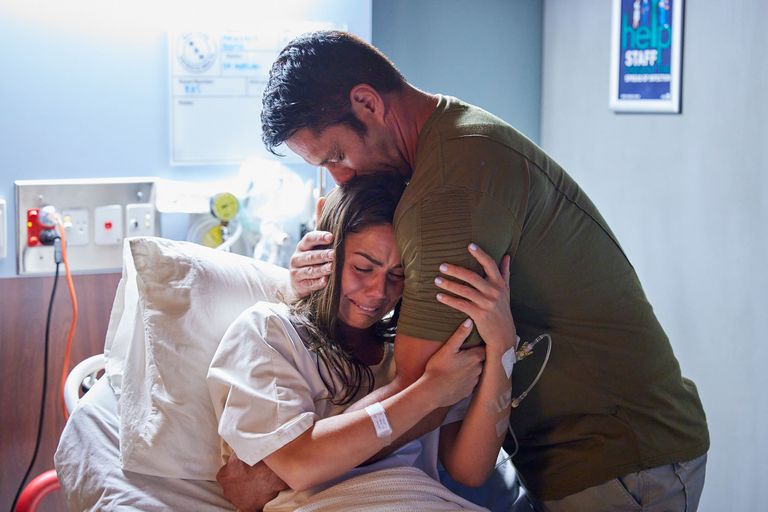 Ari's warm encouragement is appreciated by Mac, but she is struck by how fleeting it is when she later sees him leaving the hospital with Mia.
Mac is later granted permission to leave the hospital. She tosses out some counselling pamphlets Tori Morgan had sent her, obviously not ready to tell everyone how she really feels.