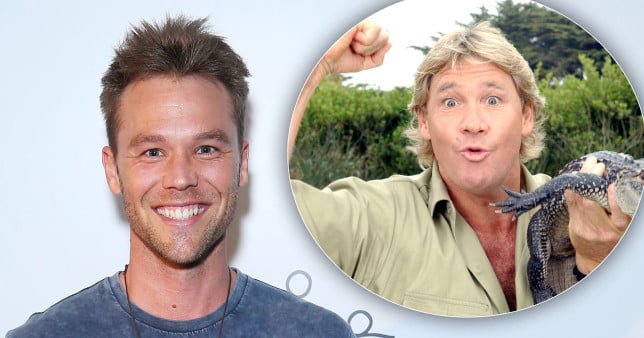 Lincoln Lewis, who starred in the TV show Home and Away, has responded to reports that he is being considered for the lead role in a Steve Irwin biopic.
A biographical film about the beloved Crocodile Hunter is in the works 15 years after his death at the age of 44, according to recent reports.
Terri Irwin, Steve's widow, and their daughter Bindi Irwin, who recently welcomed her first child with her husband Chandler Powell, are said to be interested in project discussions.
Although Chris Hemsworth and Russell Crowe have been named as potential candidates to play the conservationist, another name has been circling the rumour mill: Lincoln, who played Geoff Campbell on the Australian soap Home and Away from 2007 to 2010.
Despite the fact that casting has yet to be confirmed, Lincoln reshared a photo of himself alongside a photo of Steve on his Instagram Story, with the caption "the perfect choice."
'To even be listed in the same sentence as the great man is a privilege,' he wrote in a second Story article. I'm crossing my fingers that a biopic will be made (and that I'll get an audition!).'
Hollywood insiders have told Australian magazine Woman's Day that due to Steve's enormous success in America, movie executives are interested in producing a biopic about him.
According to a source who spoke to Woman's Day, "there's no way this project will move forwards without Terri and Bindi being involved every step of the way."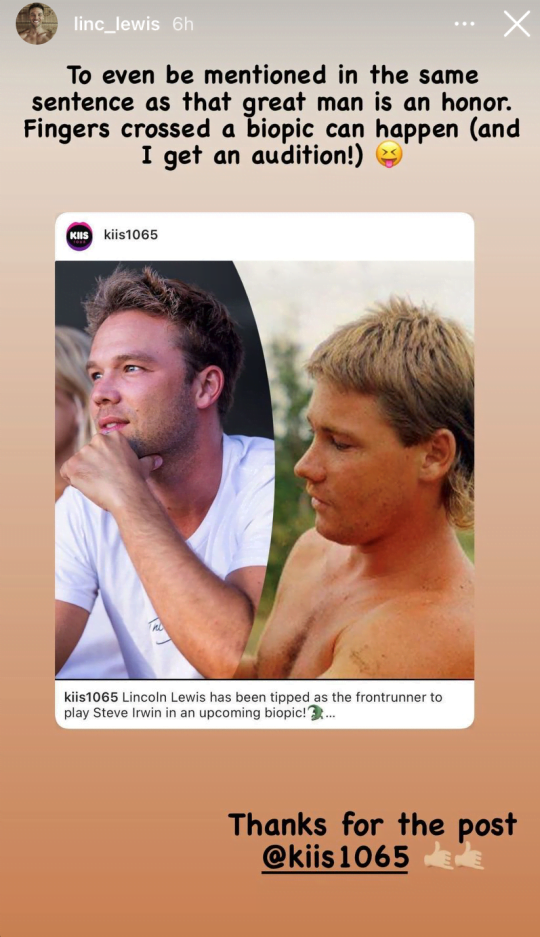 Steve's international appeal, especially among Americans, cannot be overlooked, and this isn't the first time they've been faced with a project like this.
According to the publication, the family wants Australian actors cast in the film, and the biopic's conclusion will reportedly include footage of the family today.
Steve would regularly appear on late-night talk shows in America during his career.
His television show, The Crocodile Hunter, ran from 1997 to 2004 and featured his wife Terri.
Bindi, who is now 22 years old, and Robert, who is 17 years old, are the couple's twins.
Steve died in the Great Barrier Reef on September 4, 2006, after being pierced in the chest by a stingray barb.