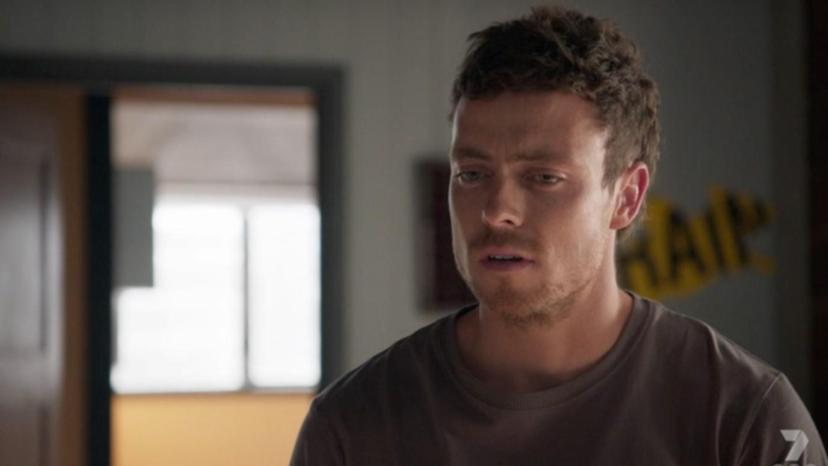 Trade on a package Amber and Jai are no longer on the show, but the true travesty is that Dean never took a paternity test, so we'll never know if he's Jai's father.
When Ari takes Dean fishing, he is debating if he loves Amber – his son's mother – or not, since it is generally known that men will talk about their emotions by putting a hook in a fish's mouth and then eating it.
Dean says, "I like her heaps," which doesn't support his case, before later revealing to Amber that he's still in love with Ziggy, his ex-girlfriend who broke up with him because he was involved in the murder of dead Ross.
"So that's it? We're done?" Dean says, totally taken aback.
What did Dean have in mind? He'd take the master, Amber would return to bunking with their five-year-old, and the two of them would live happily ever after?
He's back on his own because he didn't tell Amber he loves her, and she's taken Jai away from him as a result of her petty and vindictive actions.
It's all very friendly, both by Amber's and Home and Away's standards, but town gossip John Palmer did play a minor role.
Amber is already sobbing as John urges her to leave before their relationship becomes "toxic." Obviously, he hasn't been watching MAFS.
"You're his father, none of this matters," Amber says as she and Jai pile into the car, effectively ensuring that we will never see them again.
"It's a pain," Jai says.
I'm just relieved that this stupid storey arc has come to an end, regardless of the cost.
Irene, who is caught in the middle of Justin and Leah's squabble over Susie, deserves special mention.
Irene exclaims, "Oh my godfather," before advising Leah to "call the cops" and let the police handle Susie's investigation.
"We have you," Leah says, "but you know how long they take."
The lack of confidence in the Summer Bay Police Department is one of my favourite aspects of the city.
Irene speaks up again, recounting how she was arguing with Susie one minute and then was poisoned by accident the next.
Anna and Ari continue to flirt in public and with each other.
We get it; they're in love, which most of the other characters can't tell.
However, considering Mia's heartbreaking history of miscarriages, the subject of having a baby comes up, which Mia isn't ready to discuss.