Luke Van Os' remarkable acting talents have won him a significant fan base since joining Home and Away earlier this year.
But he's also known for his incredible physique! Luke has picked up some sound workout advice from his cousin, Thor star Chris Hemsworth, over the years.
We sat down with the Summer Bay star, who opened up about his sweet tooth, working out, and skiing.
How do you keep yourself motivated to work out?
It's difficult to stay motivated, especially when life gets hectic – and Netflix is calling your name – but you have to do it nonetheless.
There is no secret plan; all you have to do is drag your feet and make it through. Even on days when I don't feel like it, I force myself to go because I know I'll feel so much better when I'm done than if I give in to the couch's peer pressure.
How do you manage to eat healthy when you have such a hectic schedule?
I won't lie, it took some time for me to acclimate. However, I've established a regimen. The trick for me is to plan ahead and be prepared: on Sundays and Wednesdays, I make all of my meals at home and pack a cooler bag to take to work each day.
On Saturdays, I have a "cheat day" where I eat whatever I want.
Which of these healthy breakfasts, lunches, and dinners are your favourites?
I don't have much of an appetite in the mornings, so I take smoothies for breakfast, which are simpler to swallow. Lunch and dinner are a haze for me because I consume five to six meals every day.
My current favourite dish is honey soy baked salmon with rice and asparagus. Lamb pieces with garlic, salt, pepper, and rosemary, mashed potatoes, and green beans are also on the menu… I'm starving now!
What is one treat you simply cannot pass up?
I'm lactose intolerant, but chocolate and custard-filled pastries are my favourites. It's difficult to have my favourite foods act as my Kryptonite, but I don't know a single lactose-intolerant person who doesn't defy the rules.
What are your favourite ways to unwind?
Exercise. I know it's weird, but an hour of alone time with headphones on while working up a sweat is my favourite time of day. Aside from that, I'm a true nerd who enjoys video games and anime.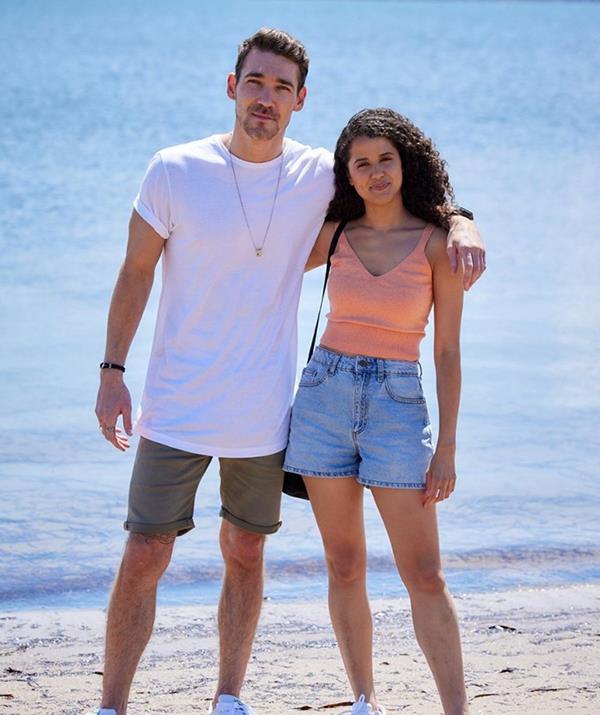 Have you always enjoyed being outside?
Absolutely! My family was lucky enough to have our own houseboat when I was growing up, and we spent a lot of time on it. From a young age, I learned a variety of watersports.
My parents were also avid outdoor enthusiasts. My family spent the first two years of my existence in a [Toyota] Hilux, so I guess you could say I was born into it.
Getting away from the larger cities has a certain tranquillity to it.
What is it about going outside to ski or snowboard that you enjoy the most?
When I'm doing it, I get this sense. The adrenaline of not thinking about anything else except what I'm doing, of being completely present and focused on what I'm doing, is great.
Don't get me wrong: I'm not a daredevil, but it's thrilling to be one mistake away from a terrible harm. I know, I'm insane yet again.
What recommendations do you have for folks who want to start participating in adventure sports?
Pick something and do a lot of study on it! I've only been snowboarding for a few years. I took a lot of classes, did a lot of research, and just dove right in.
But, above all, don't be scared to suck. Everyone has to start somewhere, so have some fun with it.