When his secret is uncovered in Neighbours next week, Dr. Clive Gibbons will have some explaining to do, but he is not the only one who will have to defend himself.
Since hearing Clive's voice on the phone with one of his clients, newcomer Byron Stone, who works a covert side job as a male escort, has had doubts about Clive.
After expressing his concerns to Nicolette, he tries to snoop during a meeting with Danielle, the customer, but gets caught in the act and is then forced to leave.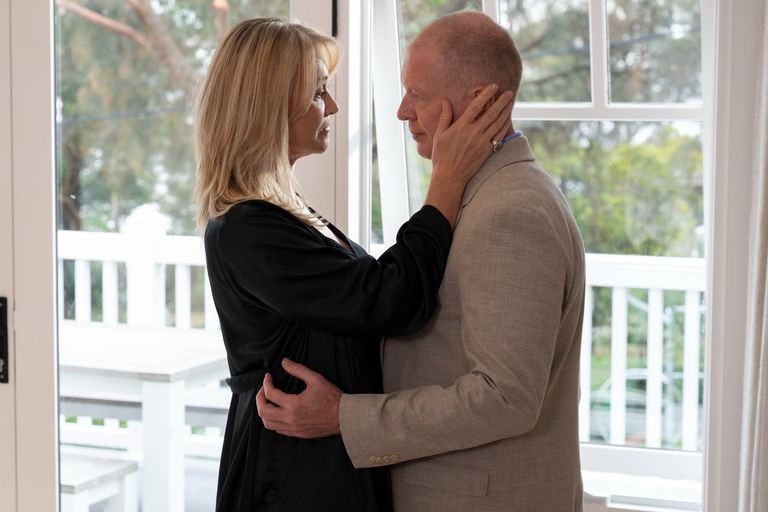 However, Byron's investigation eventually reaches Clive, and after Nicolette takes a picture of him in a derogatory light, they decide to notify Jane. As a result, Clive is required to defend himself.
Jane is astonished to learn that perhaps Clive was not the man she had always assumed him to be since Clive is adamant that he hasn't cheated on her with Danielle and instead discloses the connection the two had.
Jane visits Danielle because she is unsure if the account Clive gave her is accurate. But all Danielle manages to do is plant more doubts about Clive, and Jane is unsure if she will be able to get past them.
Is this the end of Clive and Jane's journey?
Jane is shocked when Byron reveals that he is an escort because his family now knows about Danielle, and he even obtains Mrs. Mangel's opinion on the matter!
Jane currently has to deal with two secrets: one that her boyfriend has been keeping from her and one that her son has revealed.
Will Jane ever learn to respect Byron's decisions, or are we witnessing the start of yet another family conflict?